by Sirius Fourside
If you've ever gone to a forum for advice on growing cannabis, you'll know that there is no shortage of opinions on what you can do to become a better grower.
Learning new tips and training techniques give you an edge in growing and help you increase your yields. However, there is one thing that I consider to be the most important part of advancing your growing knowledge…
NOT GETTING CAUGHT!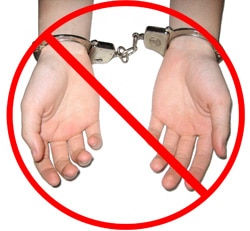 No matter how good you are at growing cannabis, if you get caught and end up in jail, you'll be in a place where your skills are useless and wasted.
But fret not! We've compiled this easy-to-read list of tips to help keep you out of the sight and minds of people who could ruin your life just for growing a plant.
Remember, the only thing better than increasing the potency and yields of your harvest is making sure you get to keep said harvest!
Let's get into some tips for Stealth Growing – keeping your grow "under the radar" of other people.
First, the mantra: "No smell, no sell, no tell"
There are a lot of ways to keep you and your grow safe, but this is the heart of it all.
Growing Indoors vs. Outdoors
There are benefits to both of these growing methods, but when it comes purely to stealth, indoor growing is the way to go. Indoors you can completely control smell and sound, plus your plants are out of view. Outdoor growing has one potentially major problem that indoor growers are pretty much safe against…people wandering by! Many outdoor growers have been busted by nosy neighbors, city/utility workers, or just bad weather(floods have revealed hidden outdoor grows, for example). If you can grow indoors, you'll make yourself that much harder to find!
It's more stealthy to grow indoors – no one can stumble upon your plants!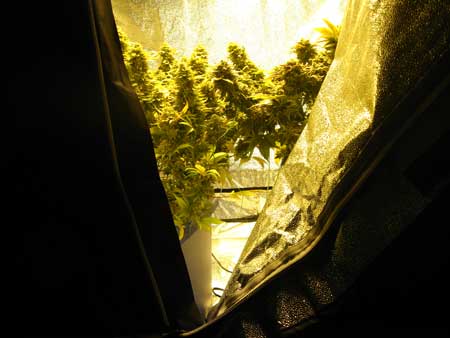 Smell
In the vegetative stage, though some plants have a cannabis smell from the beginning, most cannabis tends to make an clean, fresh smell akin to the gardening section in a home improvement store. But once flowering really kicks in, the smell can range from tame to "WHAT IS THAT SMELL?!"
Luckily, this can be easily corrected with several products like carbon filters for in the grow room, or odor neutralizers for living spaces. Additionally, you can try growing cannabis strains that are known for having a more neutral smell (like the ones listed below). The goal is to make sure that the smell stays within your grow space, and not in your living areas!
Important Note: Odor neutralizers with perfumes should not share the same air as your plants, meaning they shouldn't be placed in your tent with your cannabis. A good place for them in outside of an air-cooled tent so that the only air they touch goes over the lights but not your plants. Check out this PSA for more info: https://www.growweedeasy.com/ona-gel-cannabis
 Low Odor Marijuana Strains – These Strains are known for producing low/non-marijuana-like odor:

Low odor strains aren't fool-proof, but they'll definitely help make things easier! These are just 3 examples that I've had great experience with, but there are many others. Learn more about researching strains.
Sound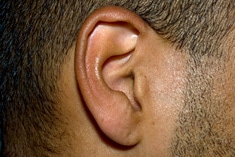 When buying any kind of electrical device, look up reviews on the product to make sure it runs quietly. A low-quality exhaust fan or air pump will cause people to be suspicious since they make lots of noise and typically run all day and night.
Exhaust fans and air pumps of especially low quality can raise even more suspicion by vibrating. This can make your grow noticeable through multiple walls!
Tips for quiet operation
Sight
To the outside world, it should appear as if you're doing everything as normal. As paranoid as it sounds, you should assume that anyone who sees you doing growing related activity will know what it is and report you.
Electrical Safety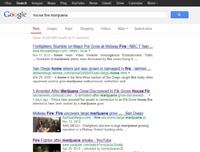 A Google search for "house fire marijuana" will yield stories for events in at least 7 cities (in the first 2 pages alone) where people have accidentally burned down their cannabis, their home, and everything they own in electrical fires. Most electrical safety mishaps can be prevented with a few healthy habits:
Technology
Technology and the way we communicate changes so rapidly these days, that many of us aren't aware that we now do things that give away a lot of information about what we do. You don't need to be a computer wizard, but these terms will definitely help you maintain your privacy in the digital age:
Know the Law
In the U.S., many states have their own laws on how marijuana is treated. Some states will send marijuana users to jail for years, some will give them counseling, others will just give a fine, and some do nothing at all.
However, it's important to remember that marijuana is still illegal according to U.S. federal law, as well as the law of most countries. In fact, cannabis is still classified as 'Schedule 1' with the US federal government; Schedule 1 is the highest (worst) classification a drug can have, and cannabis shares the classification with hard drugs like Methamphetamine and Heroin. Although this classification is obviously motivated by reasons other than public safety, it's important to remember that you can still be prosecuted and jailed just the same.
It's imperative that every grower spend at least a little time making sure they know the laws that apply to them to help minimize the risk of being prosecuted. Here are some resources to get you started:
Closing…?
This is a lot of information, and it still only barely scratches the surface of what it takes to grow stealthily. Over time there will be more pitfalls to watch out for, but growing your own cannabis has actually gotten easier and safer over time.
If you have quick, easily digestible tips to share, feel free to contact us! Your tips might be an awesome source of information we could add to this list to help the world grow stealthily!
---
What tools do you need for Stealth Growing?
Quiet Electronic Devices – Get devices that work without making noise:
---

FOR SERIOUS GROWERS ONLY
You've told me you're looking for a complete guide to growing marijuana that covers everything, from beginner to ultra-advanced.
And picking the right grow lights is just one technique to getting seriously killer harvests. If you want to learn ALL the secrets…
Learn from the best!
Total care explained step-by-step… indoors… outdoors…
Monster cropping… advanced growth control… bud production secrets… and much, much more…
Over 700 pages of pictures, tutorials and advanced insider tips!
I thought I already knew it all, but after I went through this grow bible, I discovered that there were still lots of easy ways I could increase my yields and grow even more potent buds! I find myself going back to it again and again for new ideas.
-Nebula

---
Jump to…
CFL Dresser Microgrow in Pictures – Clone to Harvest – 2.69oz
Plant Training for Bigger Yields
What should I know about electrical safety?
---