You are herePests, Bugs & Viruses
Pests, Bugs & Viruses
---
Unfortunately, bugs or pests can totally mess up your marijuana harvest.
Some bugs live in soil, while other pests are airborne. Mold can be a big problem too. But you don't have to sit back and take it.
This page aims to be a comprehensive resource on the different types of bugs / pests / mold that can affect your marijuana crop, along with tips for preventing and solving each problem.
Pests that can affect your marijuana plants include aphids, spider mites, ants, whiteflies, white powdery mildew / white powdery mold, stem rot, and even mammals such as gophers and rats.
Jump to...
It's time to fight back against cannabis bugs, mold and pests!
Quick Tip! Whenever you spray plants with anything, make sure to get the undersides of the leaves too, as this is where many pests like to hang out! A mister is also really helpful for spraying leaves.
---
Aphids
Aphids are soft-bodied insects which can be green, yellow, black, brown or red.
They are usually small and oval-shaped, and may have dicernable wings or antennae.
Aphids use their piercing, sucking mouth-parts to feed on the sap of plants and usually occur in colonies located on the undersides of stems or leaves.
If a plant becomes heavily-infested, its leaves can turn yellor or wilt due to the excessive sap removal.
Aphids produce large amounts of a substance known as "hondeydew," a sugary liquid waste.
Honeydew drops from these insects and can causes spots on the windows and finish of cars which are parked under infested plants.
A fungus called sooty mold can grow on honeydew deposits which accumulate on the leaves and branches of your plant, turning them black. Many times, an aphid infestation is only noticed after the first appearance of sooty mold.
The drops of sweet honeydew can also attract other insects such as ants.
An infestations is generally the result of a small numbers of winged aphids that fly to the plant and take it up as their new host.
Winged aphids deposit several wingless young on the tender undersides of leaves/steams before moving on to find a new plant.
Immature aphids, or nymphs, that are left behind, feed on plant sap and increase gradually in size.
They mature in 7 to 10 days and then are ready to produce live young. Usually, all of them are females and each is capable of producing 40 to 60 offspring.
The process is repeated several times, resulting in a tremendous population explosions. Less than a dozen aphid "colonizers" can produce hundreds to thousands of aphids on a plant in a few weeks.
Aphid numbers can build until conditions are so crowded, or the plant is so stressed, that winged forms are produced. These winged forms fly off in search of new hosts and the process is repeated.
Solution: Early detection is the key to reducing aphid infestations.
The flight of winged colonizers cannot be predicted, so weekly examination of plants will help to determine the need for control.
Examine the bud area and undersides of the new leaves for clusters or colonies of small aphids. The presence of these colonies indicates that the aphids are established on the plants and their numbers will begin to increase rapidly.
Fatty acid salts or insecticidal soaps are very good against aphids. They apparently work to disrupt insect cell membranes. They require direct contact with the insects and leave no residual effect.
Nervous system insecticides, such as malathion, Dursban (chlorpyrifos), and Orthene (acephate), are labeled for use on many shade trees and ornamental plants for aphid control.
As with soaps, coverage is very important and a follow-up application may be necessary. Sevin (carbaryl) is not effective against many aphids so it is generally not a good choice for control unless recommended specifically.
In fact, applications of Sevin may reduce the number of beneficial insects, such as lady beetles, and increase the potential for aphid outbreaks.
Beneficial insects, such as lady beetles, lady bugs, and lacewings may eat large numbers of aphids but the reproductive capability of aphids is so great that the impact of the natural enemies may not be enough keep these insects at or below acceptable levels.
To keep aphids and other pests off your plants just finely chop1 onion and 2 medium cloves of garlic. Put ingredients into a blender with 2 cups of water and blend on high. Strain out pulp.
Pour liquid into spray bottle. Spray a fine mist on plants, making sure to coat both tops and bottoms of leaves.
---
Bud Rot or Mold
Bud rot, the bane of outdoor cannabis growers. Although things may look normal on the surface at first, a bud attacked by the Botrytis cinerea fungus rots from the inside out.
With bud rot, your buds actually start rotting from the inside out :(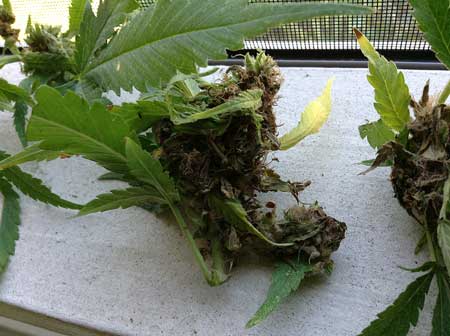 Read the Complete Bud Rot Tutorial
Bud rot thrives when there is lots of moisture and temperatures are around 60°F (15°C). That means bud rot is more likely to attack buds in the later part of the flowering stage when buds are fat and weather often becomes cool, rainy or humid.
Although bud rot can also affect indoor cannabis plants, it's much more common outside where plants can be exposed to drizzly, cool weather for days or weeks. In fact, bud rot can demolish a whole crop when left unchecked!
The best way to prevent bud rot is to keep humidity low, maintain good air circulation, and inspect buds regularly so you can remove infected buds immediately, so it doesn't spread to other parts of the plant. If plants are bushy and have lots of leaves, you may also consider removing some of the inner and lower leaves that don't get access to the sun to help a breeze move through the plant.
If you can see that bud rot is affecting a cola, immediately remove all the affected buds. Avoid disturbing the mold as much as you can during removal since even a little bit of mold can produce hundreds of spores. If you ever find mold on any part of one plant, you need to start watching all your other plants like a hawk, especially if bad conditions continue. Bud rot mold can spread quickly!
Once a bud has been infected, you need to remove all affected parts immediately!​
Learn Exactly How to Prevent & Treat Bud Rot Here
---
Caterpillars, Inchworms & Cabbage Loopers
Caterpillars!!! Argh!!! Sometimes the first sign of caterpillars/worms/cabbage loopers is just seeing chunks of your leaves missing. You may also see clumps of black/brown "dirt" on your leaves, which is caterpillar poop. Lastly, you may actually catch a caterpillar munching on your leaves! It makes me so angry to catch them in the act!
Leaves Are Missing Chunks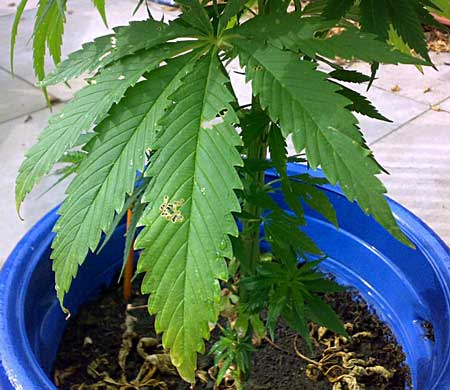 caterpillar leaf damage pic by molpes
Caterpillar Droppings on Leaves
You Actually See Caterpillars, Inchworms or Cabbage Loopers
Caterpillar "BT" Spray (safe biological insecticide) - This biological insecticide contains the bacillus thuringiensis (BT) bacteria which kills larva and prevents caterpillars from being able to eat. This is one of the most effective ways to kill caterpillars, and won't hurt most beneficial insects. As a bonus, it also kills other cannabis pests like fungus gnats, worms and moths.

Apply a caterpillar BT spray as soon as you see leaf damage, caterpillars or caterpillar poop. BT sprays work best on small caterpillars that are actively eating your leaves. Repeat every week for as long as you're still seeing caterpillars, though you can give BT more often if there's a heavy infestation. Make sure to thoroughly mist both the tops and bottoms of leaves, and apply again after a heavy rain (since that will wash the BT away). Since BT is harmless to humans, you can use BT products up to the day of harvest! One thing to keep in mind is BT spray almost instantly stops caterpillars from being able to eat, but doesn't kill them directly. So although you may see the caterpillars alive and apparently unharmed after spraying, the BT is still doing its dirty work.

Recommeded: Monterey BT Spray
(though any caterpillar BT product will work!)

Spinosad Products (safe & organic) - Although not as effective against caterpillars as a BT product, Spinosad can be a good choice, especially if your plants are also suffering from other insects like aphids, spider mites, thrips or white flies since this will attack all of them at once. Spinosad products are organic and completely harmless to pets, children, and plants. Unlike many insecticides, you can spray properly diluted spinosad heavily on leaves and roots with basically no negative effects. Spinosad products can be used directly to kill caterpillars on contact, but can also be used when watering plants to systematically kill caterpillars via the soil.

Spinosad is an organic insecticide made from the fermentation of a specific soil bacteria (actinomycete Saccharopolyspora spinosa) and kills caterpillars via ingestion or contact by effecting the insect nervous system. Spinosad can be a good choice for organic and outdoor growers, because it is very toxic to caterpillars, but is less toxic to many beneficial insects.

Note: Most spinosad products are effective for only about 24 hours after being mixed with water, so only mix as much as you will need per application. Anything left over will be waste.
Recommeded: Monterey Garden Insect Spray with Spinosad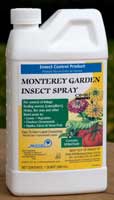 ---
Fungus Gnats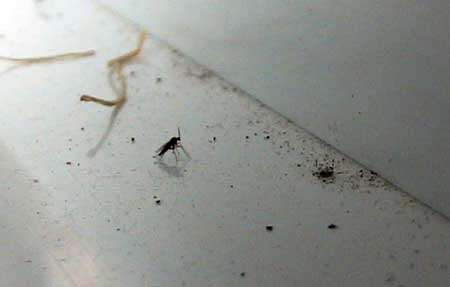 Read Tutorial on Cannabis Fungus Gnats
Fungus gnats are tiny little bugs that buzz around your soil. While the adult gnats don't bother your cannabis plants much, their larvae can attack cannabis roots in the soil. This can cause all sort of unexpected problems for your plants, like nutrient deficiencies, spots, droopiness, and more. Young plants are most susceptible.
Luckily, fungus gnats are easy to get rid of once you know what to do; soon you'll never have to worry about fungus gnats in the cannabis grow room again!
After fungus gnats get in the grow room, what causes them stick around?
Overwatering

Wet topsoil

Lack of air circulation
How to Get Rid of Fungus Gnats:
Let the top inch of soil dry out before watering each time and they will go away on their own. In other words, make sure you're watering plants properly.
Blow air over soil to help the top inch dry out if you're in the midst of an infestation.
Need to get rid of fungus gnats fast? Water your plants with a pest treatment that contains BT bacillus thuringiensis bacteria (like Mosquito Dunks). It gets rid of fungus gnats almost immediately!
Use yellow sticky cards to see how bad your fungus gnat infestation really is, and to know when they're gone.
Don't Let Fungus Gnats Get This Bad!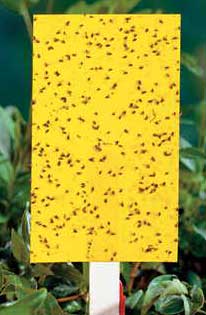 Learn more in our tutorial about getting rid of fungus gnats
---
Root Rot (Pythium)
Root rot is caused by pythium, an organism that lives off of cannabis roots. It makes roots smelly, slimy and brown, and if root rot get bad it can quickly kill a plant. Root rot appears most often in hot temps when plant roots are not able to get enough oxygen. While pot-bound plants can be affected by root rot when they're overwatered, root rot is usually a problem for hydroponic plants grown directly in water, such as deep water culture or bubbleponics.
Learn How to Prevent & Get Rid of Root Rot!
Symptoms of Pythium Root Rot include: Roots are slimy, smelly, brown or dead. Plants stop growing and start looking droopy. Leaves begin to yellow and start getting what appears to be nutrient deficiencies.
At GrowWeedEasy after much trial and error we found that a really great way to control and erradicate root rot is simply by using Hydroguard, a cheap root supplement by Botanicare. One bottle doesn't cost much and will last you several grows.
We did NOT had good luck with other supposed root rot cures like Subculture B, H2O2 (hydrogen peroxide) Great White and SM-90. In fact we actually lost our first hydroponic plants to root rot :( But when we tried Hydroguard it worked, and as long as we keep using Hydroguard regularly we never get root rot, even when it gets too hot.
Still, even with the amazing power of Hydroguard in treating root rot even in hot temperatures, every effort should be made to give your plants a great environment to prevent the disease before it begins.
The best way to do this is to make sure that you keep your plants in a comfortable room temperature environment, while making sure your roots are getting plenty of oxygen!
---
Slugs/Snails
The common slug is too common a pest to even need much of an introduction. Slugs attack a wide range of plants, causing anything from slight damage to death.
Unfortunately, these annoying pests attack leaves AND buds, and they can do a surprising amount of damage in a short time, so you want to watch out for them and get rid of them quickly.
They often stay hidden, attacking your plants at night, so stay vigilent for slug and snail damage!
Solution: There is no foolproof method for eradicating slugs.
All one can hope for is to reduce their numbers and protect plants when they're at a vulnerable stage.
Toads, frogs, and beetles eat slugs and are worth encouraging in your garden. One of the best ways of dealing with slugs is to use physical barriers.
Place plastic bottle cloches around plants, or sprinkle circles of lime, eggshells, Diatomaceous Earth, or sawdust around plants.
Slugs are attracted to saucers, orange rinds, and plastic pots of milk or beer (they drown themselves in ecstasy).
How to Make Beer Trap for Slugs and Snails: mix flour with some stale beer and use it to fill a shallow container. Place in garden with the rim 1 or 2 cm above the ground so that slugs and snails can climb in. Substitute beer for wine, sugar water, juice, or water mixed with yeast.
BE WARNED, the trap will fill up quickly so come back often to empty.
To be sure you're keeping your slimy slug population under control; collect them by hand at night or on damp days. Try collecting them under a tile or wet cardboard, and squash all eggs you find while digging. Placing a saucer of salt is another method that will kill snails and slugs.
Martha Stewart recommends coiling a piece of wire around the base of your plants to give slugs a shocking experience.
---
Spider Mites
Spider mites (also called spidermites) are not insects but are more closely related to spiders.
Learn How to Kill Spider Mites Quickly!
Spider mites are usually found under the leaves but they are tiny and easy to miss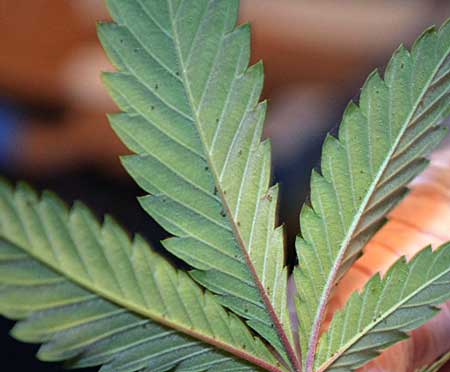 These tiny bugs are related to ticks, spider and other mites. They have four pairs of legs, no antennae and a single, oval body region. They most often make it into the grow room by traveling on plants or clothes. The most common way for a grower to get infested by spider mites is by bringing in new clones from another grow room without treating or quarantining them.
Spider mites have tiny mouthparts modified for piercing individual plant cells and removing the contents. This results in tiny yellow or white speckles.
These tiny yellow spots are actually spider mite bite marks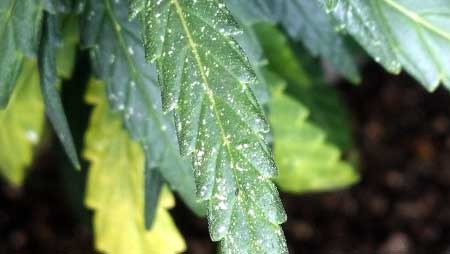 When many of these feeding spots occur near each other, the foliage takes on a yellow or bronzed cast. Once the foliage of a plant becomes bronzed, it often drops prematurely.
If a spider mite infestation is left unchecked you'll also start seeing webbing on your leaves and buds.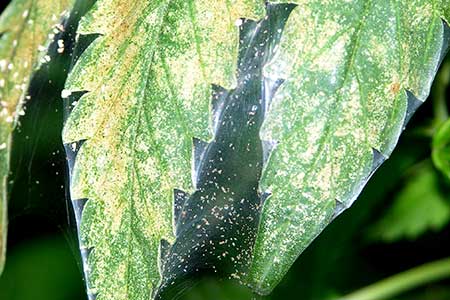 Heavily infested plants may be discolored, stunted or even killed so don't let spider mites get out of control!
---
Thrips
Thrips are small, fast-moving insects with wings.
They suck the good stuff out of leaves, and prefer to munch on flowering tops and young, tender foliage.
Leaves that have been attacked by thrips have shiny, silvery spots where they were bitten.
In spite of the fact that thrips are very small, they're relatively easy to spot so you can see them marching in columns on an infested plant.
Here's a picture of a thrip on a finger for scale - they're tiny!
Proven Thrip Remedies
Recommeded: Monterey Garden Insect Spray with Spinosad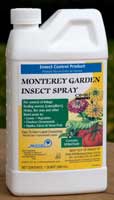 ​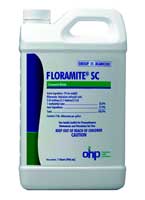 ​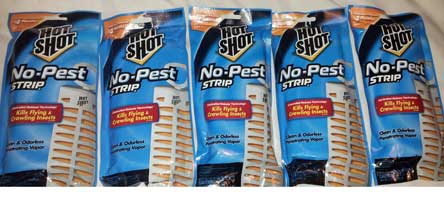 ---
Tobacco Mosaic Virus (TMV)
The tobacco mosaic virus can attack a wide range of plants, including tomato, pepper, eggplant, tobacco, spinach, petunia, marigold, and maybe even our beloved herb marijuana.
On marijuana the virus infection may possibly cause light and dark green mottled areas on the leaves.
For many plants with mosaic virus, the dark green areas tend to be somewhat thicker than the lighter portions of the leaf. The leaf mottling is seen more easily if the affected plant surface is partially shaded.
Stunting of young plants is common and often is accompanied by a distortion and fern-like appearance of the leaves. Older leaves curl downward and may be slightly distorted.
Certain strains of the virus can cause a mottling, streaking and necrosis of the buds. Infected plants don't die from the virus, but they tend to grow slowly and produce poor quality buds with low yields.
Tobacco mosaic, is incited by a virus. The tobacco mosaic virus is very stable and can persist in contaminated soil, in infected plant debris, on or in the seed coat, and in manufactured tobacco products. The virus is transmitted readily from plant to plant by mechanical means.
This may simply involve picking up the virus while working with infected plant material, then inoculating healthy plants by rubbing or brushing against them with contaminated tools, clothing, or hands.
Learn more about tobacco mosaic virus and how it affects cannabis plants!
Solution: Virus diseases cannot be controlled once the plant is infected.
Therefore, every effort should be made to prevent introduction of virus diseases into the garden.
Sanitation and cleanliness is the primary means of controlling virus diseases.
Infected plants should be removed immediately to prevent spread of the pathogens.
The use of tobacco products during cultural practices should be avoided to prevent inoculation of plants with the tobacco mosaic virus.
Those people using tobacco or working with infected plant material should wash their hands thoroughly in soapy water before handling your plants.
---
White Flies / Whitefly
White flies behave just like spider mites.
The insect hides underneath the leaf, punctures the eaf and sucks up the essential nutrients from the plant.
This results in white spots on the top side of the leaf.
White flies are easily spotted with the naked eye. If you shake the plant a little, they'll fly around. They look like little white moths, around 2 millimeters in size.
Proven White Fly Remedies
Recommeded: Monterey Garden Insect Spray with Spinosad
(or any Spinosad product)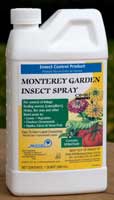 ​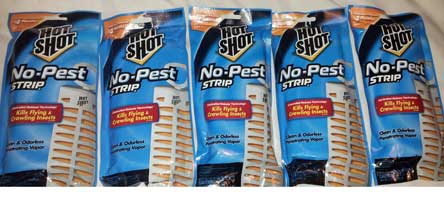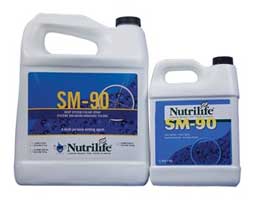 ---
White Powdery Mold / White Powdery Mildew
Complete Tutorial on How to Get Rid of WPM
What causes white powdery mold?
White Powdery Mold is usually caused by too much humidity in a closed area and/or not enough airflow

If plants are kept close together in an enclosed space without air circulation, this can be a breeding ground for white powdery mold.

Plants which are very leafy, or which have lots of leaves touching each other, are more prone to WPM. Therefore pruning old leaves that are no longer needed can sometimes help prevent WPM.
Quick Solution: ·What to do if you have WPM:
Carefully wipe mold off affected leaves using plain water.

Afterwards, make sure you have good air circulation moving over your plants(like with a fan) and a working exhaust fan. Fresh, clean, moving air will prevent powdery mold.

Get SM-90. Mix 1 part SM-90 to 5 parts water and spray your leaves with a mister right before lights out time. You can repeat if you see further outbreaks, but SM-90 often works with just one application. If SM-90 isn't available where you live, then neem oil is a great alternative (though it doesn't smell as nice as citrusy fresh SM-90).
More pictures of white powdery mildew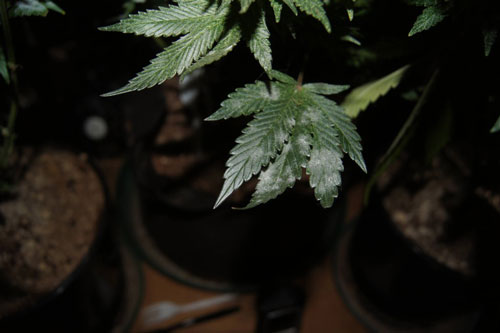 Learn more in our tutorial about killing white powdery mildew
---
Jump to...
7 Steps to Cure Most Marijuana Growing Problems
---
Picture:
Big Symptom Picture:
Leaf Color:
Edges Appear Brown or Burnt
Pale Color Leaves
Yellow Leaves - New Growth
Yellow Leaves - Lower, older leaves
Yellowing Between Veins
Dark or Purple Leaves
Black or Gray Patches on Leaves
Patches of white powder on leaves
Brown or Dark Spots
Mottling / Mosaic Pattern
Leaf Symptoms:
Upper Leaves / Newer Growth Affected
Lower Leaves / Older Growth Affected
Leaf Edges Appear Burnt
Leaf Tips Appear Burnt
Leaf Tips Die
Yellowing Between Veins
Patches of white powder on leaves
Red Stems
Spots
Mottling / Mosaic
Old Leaves Dropping Off
Slow Growth
Twisted Growth
Abnormal Growth
Leaves Curl Under
Leaves Curl Upwards
Wilting / Drooping
Webbing on leaves
Plant Symptoms:
Red or Purple Stems
Weak Stems
Old Leaves Dropping Off
Slow Growth
Twisted Growth
Leaves Curl Under
Leaves Curl Upwards
Plant Wilting / Drooping
Other Symptoms:
Webbing
Bugs
Mold
Buds Not Fattening