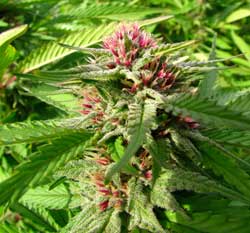 So you've been growing some beautiful plants and you've been dying to show off your pictures?
At GrowWeedEasy.com, we are always looking for excellent photos of marijuana. We are also interested in strain reviews! We share the best picture submissions with the rest of the community. We are especially interested in pictures that show growing marijuana plants, budding colas, or that demonstrate your growing methods. We also welcome pictures of plant problems! Because many growers don't share pictures of problems they run into, plant problem pics are actually some of the most rare and prized of all pictures in the online growing community.
10 Tips, Tricks & Tactics for Great Plant Pictures
Ready to show off what a great grower you've become? Want to document the progress you've made? Maybe even share a problem that affected your plants? Simply upload your pics below:
This form is not for diagnosing sick plants. If you're having plant problems, you need help as soon as possible. Please check out the plant doctor and/or post pictures of your plants in our growing forum.