Where in the world is it legal for people to grow cannabis? Who can grow weed? Get the laws about medical marijuana for your country and/or state, as well as laws about recreational cannabis. We'll be adding to this list as more places legalize marijuana cultivation.
Get marijuana home grow laws for…
FOR INFORMATIONAL PURPOSES ONLY, I AM NOT A LAWYER OR LEGAL EXPERT ON CANNABIS GROWING LAWS. PLEASE DO YOUR OWN RESEARCH AND CONSULT A LAWYER BEFORE YOU START GROWING WEED. SOMETIMES LAWS CHANGE AND NOT ALWAYS IN A GOOD WAY.
---
Canada
Canada passed Bill C-45, or the Cannabis Act, which legalized personal use and cultivation of cannabis for all adults! Storefronts opened on October 17, 2018. The bill makes marijuana legal but lets each province set age limits (typically between 18-21) and other restrictions, including whether cannabis can be legally sold in retail stores.
The federal law allows adults to grow up to 4 cannabis plants per household. Congratulations Canada for sensible growing policies!
Learn more about cannabis legalization in Canada (Government of Canada Website)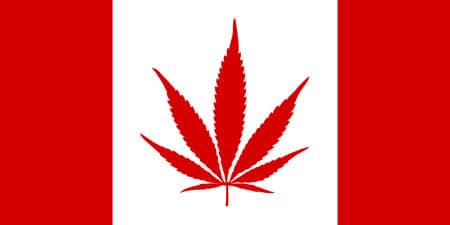 ---
Mexico
In 2018, Mexico's Supreme Court ruled that the country's ban on cannabis is unconstitutional. This ruling applies to personal possession, private use, and home cultivation. It gave the Mexican government until June 2021 to enact laws. It also allows sharing. As of May 2021, some progress has been made towards a federal legalization bill, but stalled. Then in June, due to the lack of progress, the Supreme Court took the reins and struck down several laws against recreational cannabis.
Here are some details. "Now to legally obtain cannabis, citizens must apply for a permit from the country's health regulator, the Federal Commission for Protection against Health Risks (Cofepris), the Supreme Court said. Once permitted, anybody over 18 years of age can possess up to 28 grams of cannabis, the Supreme Court ruled. Before, Mexican citizens were able to access cannabis but only after filing a court injunction. The use of medicinal marijuana has been legal in Mexico since 2017. Mexico will also allow the cultivation and harvesting of marijuana plants, after obtaining a permit from Cofepris, a statement from the Supreme Court said." Learn more. It is generally accepted that the legislature will get involved again and make the rules more clear.
---
South Africa
The highest court in South Africa ruled in September 2018 that is legal for adult citizens over the age of 18 to use, possess, and cultivate cannabis, as long as everything is private and the cannabis is used for personal consumption. As of yet, there are no clear rules about what counts as private and it's up to police discretion to determine whether someone's plants are being grown privately or not. Although cultivation has been declared legal, there are no set rules about plant limits, and it's recommended to only grow as much as you can personally use yourself. It is still illegal to sell cannabis.
Read more on the NORML website
Durban Poison (one of my favorite strains) originated in South Africa!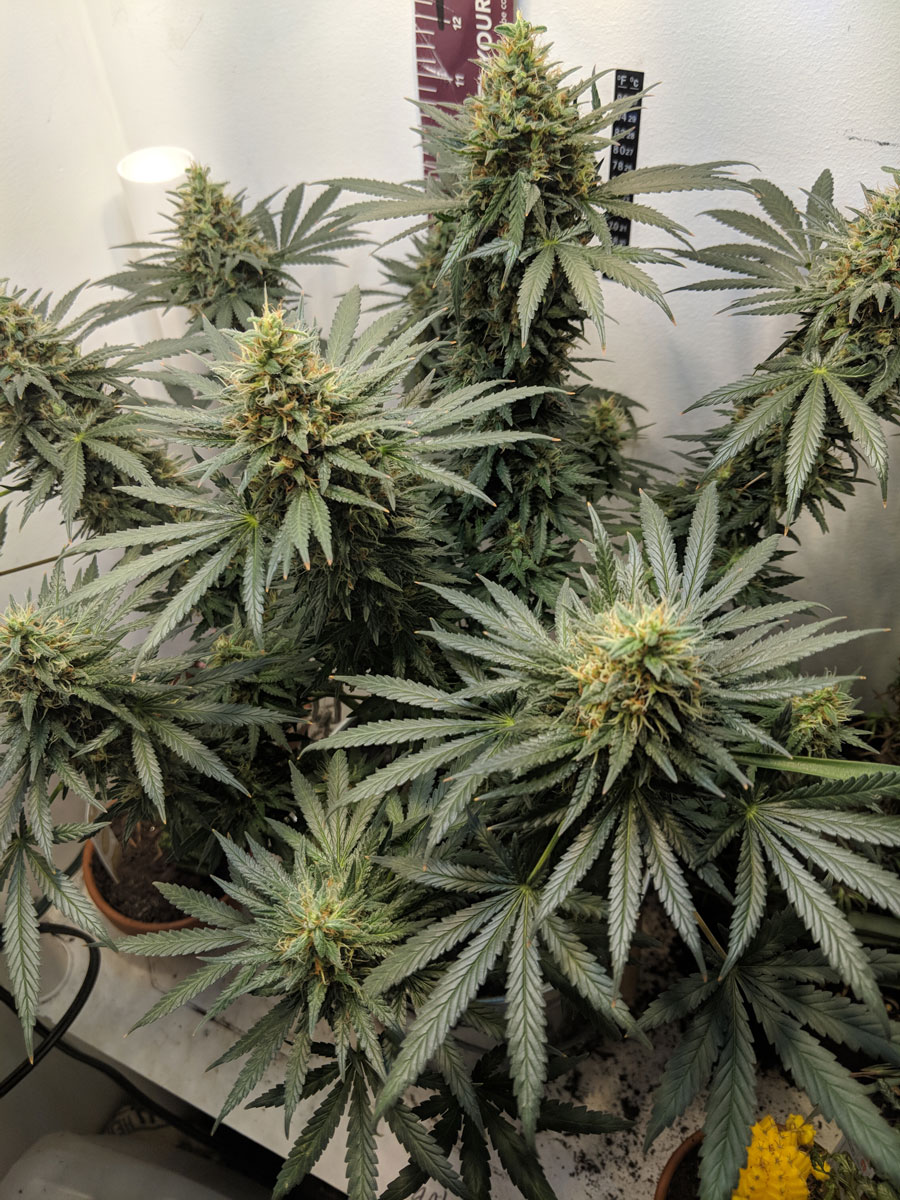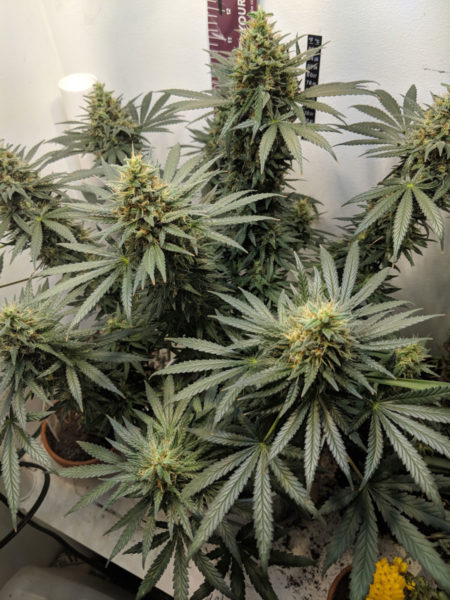 ---
Thailand
Medical marijuana was legalized in 2018. The health minister announced in March 2021 that Thai households are legally allowed to grow six cannabis plants to supplement their income. However, recreational use is still banned and all cannabis produced must be sent to a state medical facility. A good step, but still a ways to go.
---
United States (USA)
While cannabis is illegal at the federal level in the USA, many states have enacted various levels of legalization. It is extremely rare for individual people to be targeted by federal law enforcement if they are legal in their own state, however IT IS POSSIBLE.
I highly recommend the Marijuana Moment newsletter to stay up to date with the latest legalization news in the United States. NORML is another great source of current news about U.S. cannabis legalization.
Learn About Cannabis Growing Laws in the United States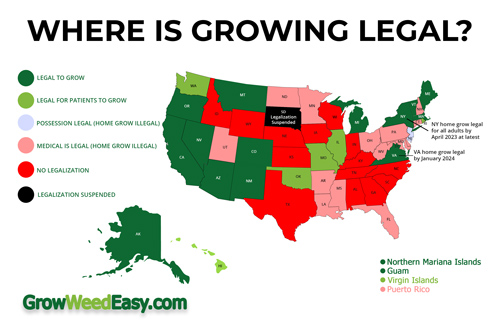 ---
Uruguay
In December 2013, Uruguay became the first federal government in the world to legalize cannabis for adults (recreational weed) in the modern era.
Cultivation of up to six plants at home is allowed.
Learn more about cannabis laws in Uruguay on Wikipedia (Not official)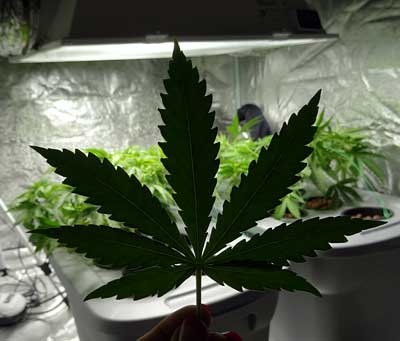 ---
PLEASE NOTE THAT LAWS CHANGE, AND SOMETIMES NOT IN A GOOD WAY. PLEASE CONSULT A LAWYER BEFORE GROWING CANNABIS.
---