Where is is legal to for you to enjoy cannabis? Get the laws about medical marijuana for your country and/or state, as well as laws about recreational cannabis. We'll be adding to this list as more places legalize marijuana!
Canada
Canada passed Bill C-45, or the Cannabis Act, which legalized personal use and cultivation of cannabis for all adults! Storefronts opened on October 17, 2018. The bill makes marijuana legal but lets each province set age limits (typically between 18-21) and other restrictions, including whether cannabis can be legally sold in retail stores. The federal law allows adults to grow up to 4 cannabis plants per household.
Learn more about cannabis legalization in Canada (Government of Canada Website)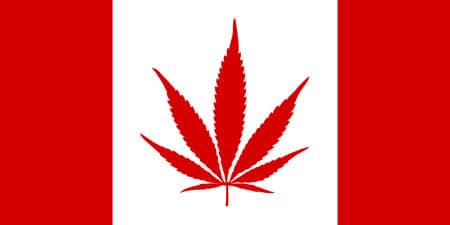 United States
While cannabis is illegal at the federal level, many states have enacted various levels of legalization. It is extremely rare for individual people to be targeted by federal law enforcement if they are legal in their own state. Read current news from NORML about cannabis legalization in the US.
Here are the laws for cannabis in the United States:
Cannabis is Legal for Adults (Recreational Cannabis)
Medical Marijuana is Legal
No Significant Legalization
Uruguay
In December 2013, Uruguay became the first federal government in the world to legalize cannabis for adults (recreational weed) in the modern era.