by Nebula Haze
I recently harvested my first cannabis plants grown under the Spider Farmer SF-2000 LED grow light and here is my review.
I loved the SF-2000 LED grow light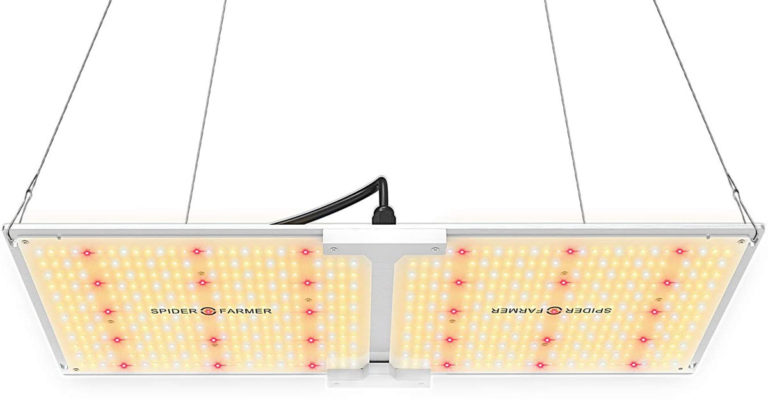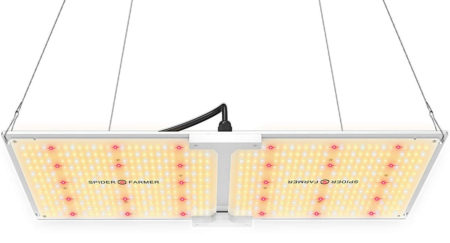 Quick summary of the Spider Farmer SF-2000
Price: $300
Wattage: 200W
Claims up to 18 oz harvest
Overview of my first grow experience
Yield: 10.67 oz
1.51 g/watt
21.8% THC
Excellent bud quality!
This 200W LED grow light produced 10.67 oz with 3 plants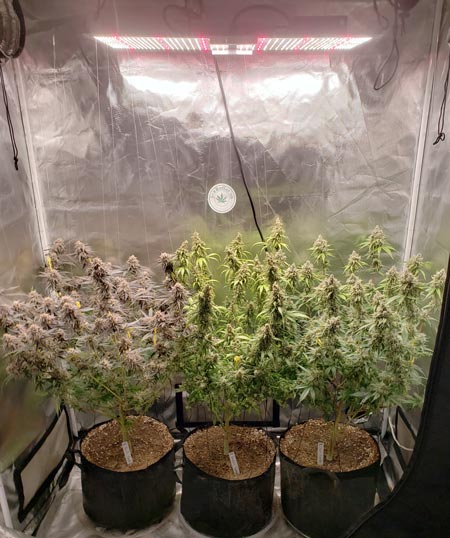 Zweet Inzanity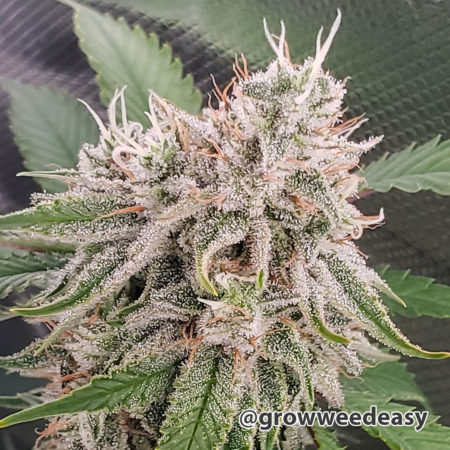 Amnesia Lemon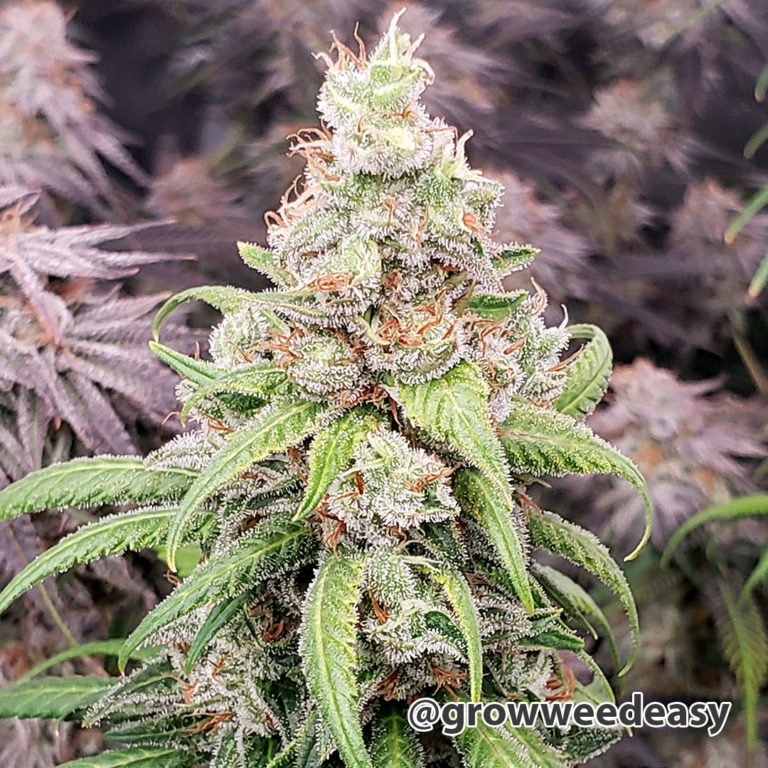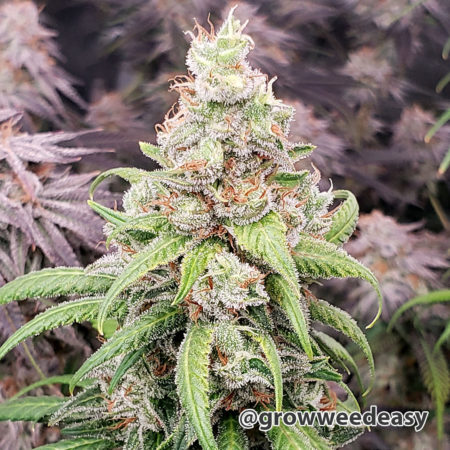 Pacific Punch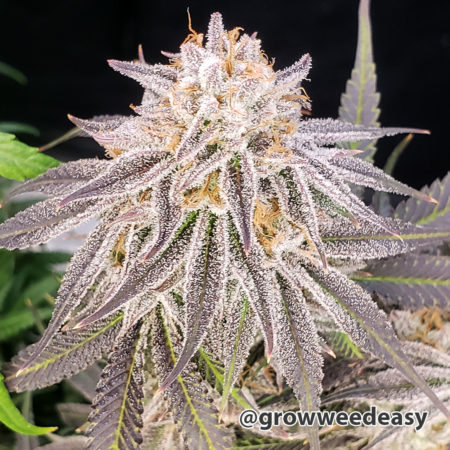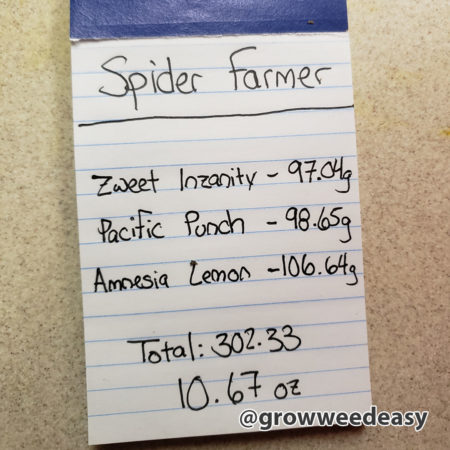 Now that you've got the quick overview, let me explain more about my experience as well as what I liked and didn't like about this LED grow light for growing cannabis.
Pros
Easy to use and ready to plug in out of the box (convenient)
High-quality construction without any sharp edges
Uses only 200W and can be dimmed down if necessary
Can be kept as close as 12″ to tops of plants (16″ away is better if the temperature is high or plants are particularly sensitive to light like some Indica strains)
Doesn't produce much heat
Plants grow fast in the vegetative stage
Forgiving to new growers as plants seem less prone to nutrient deficiencies compared to other LEDs I've tried
Excellent yields, bud quality, and potency (keep lights as close as possible to maximize density)
Cons
Somewhat odd light footprint that it is ideal for a 2'x3′ space. It can be used successfully in bigger spaces if kept further from plants, but bud density is reduced as the light is moved further away
Doesn't cost a ton but not as cheap as generic LEDs from Alibaba
Buds don't grow longer than 6″ or so (similar to other low-wattage LEDs)
Not suitable for cold grow rooms (plants don't grow well under LEDs in the cold)
Overall I would recommend this light for any grower looking to produce several ounces of high-quality weed without a lot of heat or electricity.
Get out the SF-2000 LED grow light on Amazon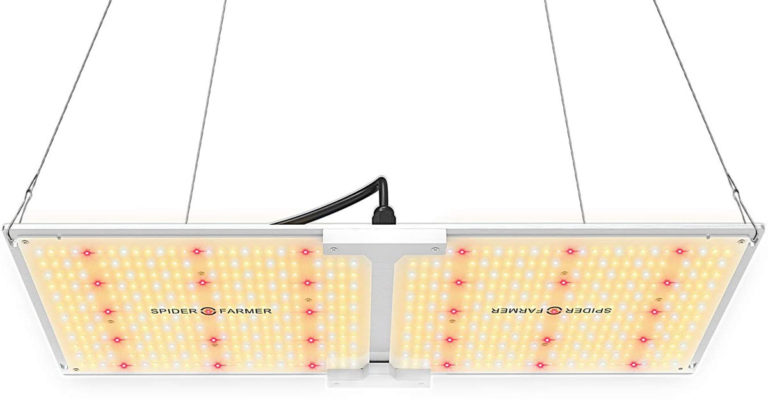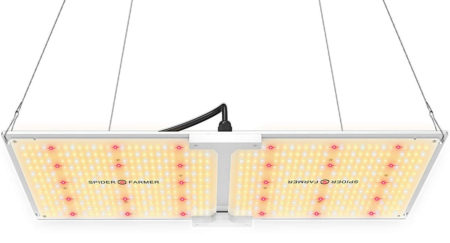 Plants grow green and healthy even if you make some mistakes. In my experience, many other LEDs are more prone to causing leaf stress and inexplicable nutrient deficiencies.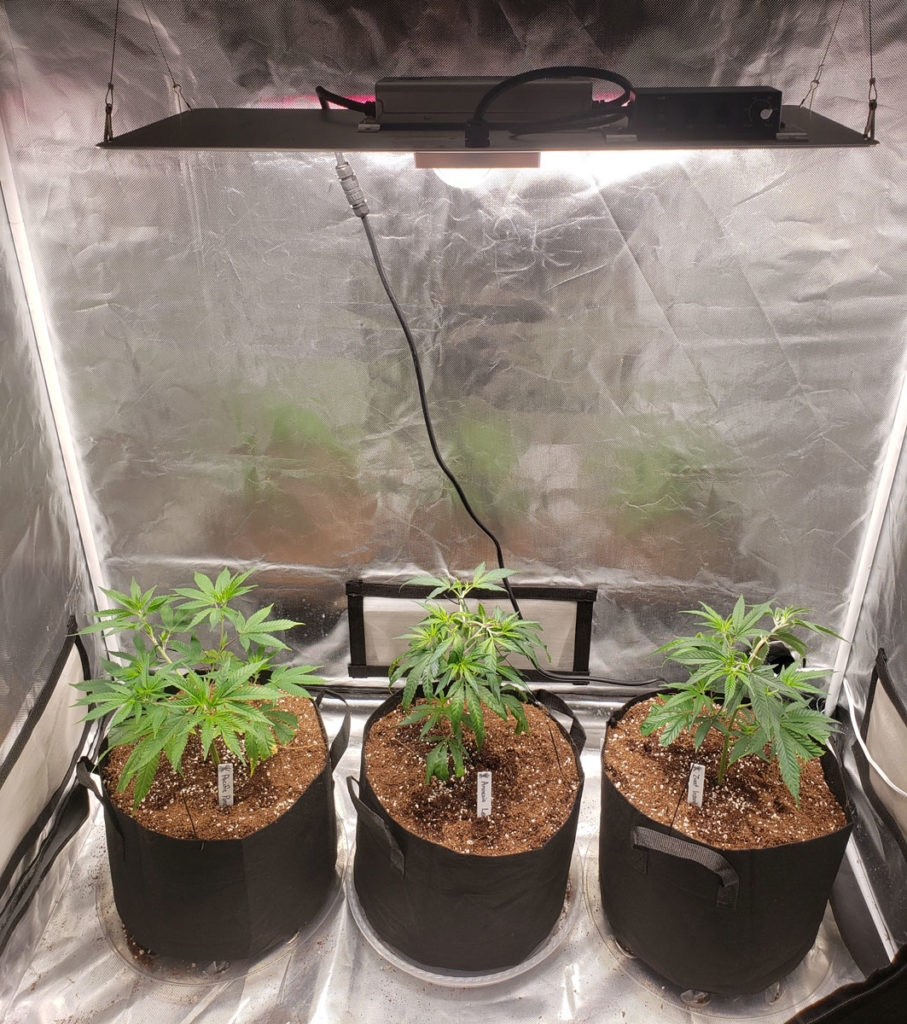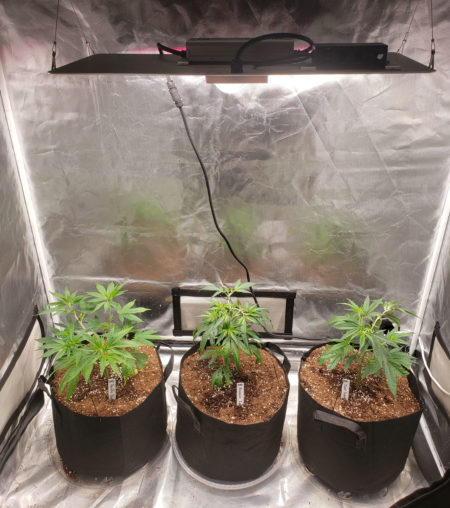 Filled the whole grow space with buds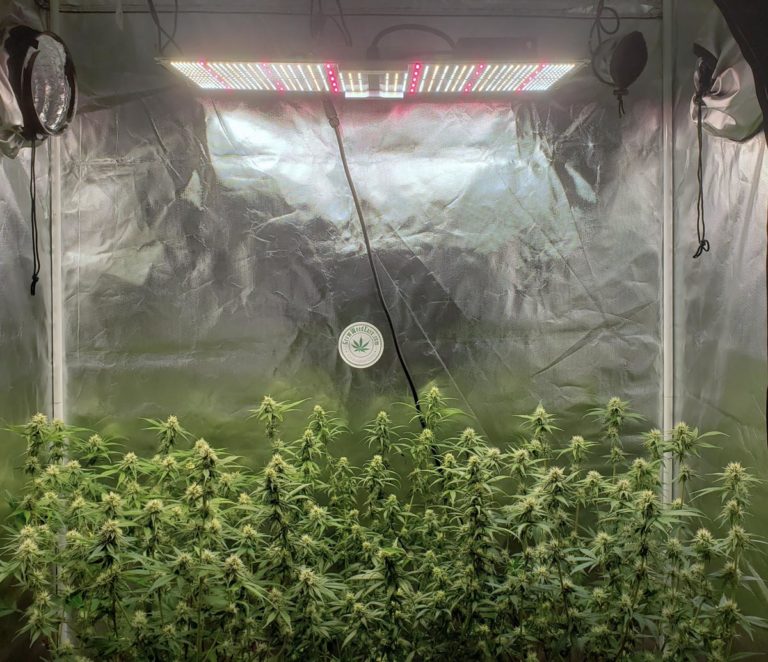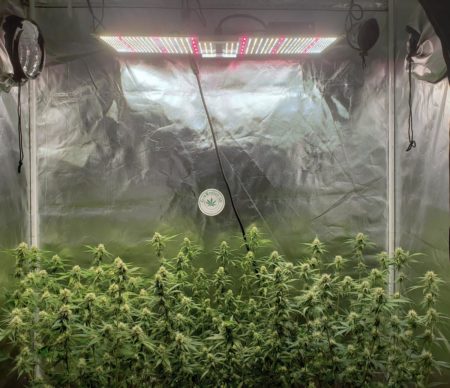 Buds got surprisingly hefty without any special supplements or techniques. I like how the LEDs seemed to help bring out purple coloring in the left plant (compared to when I've grown the same clone under different grow lights).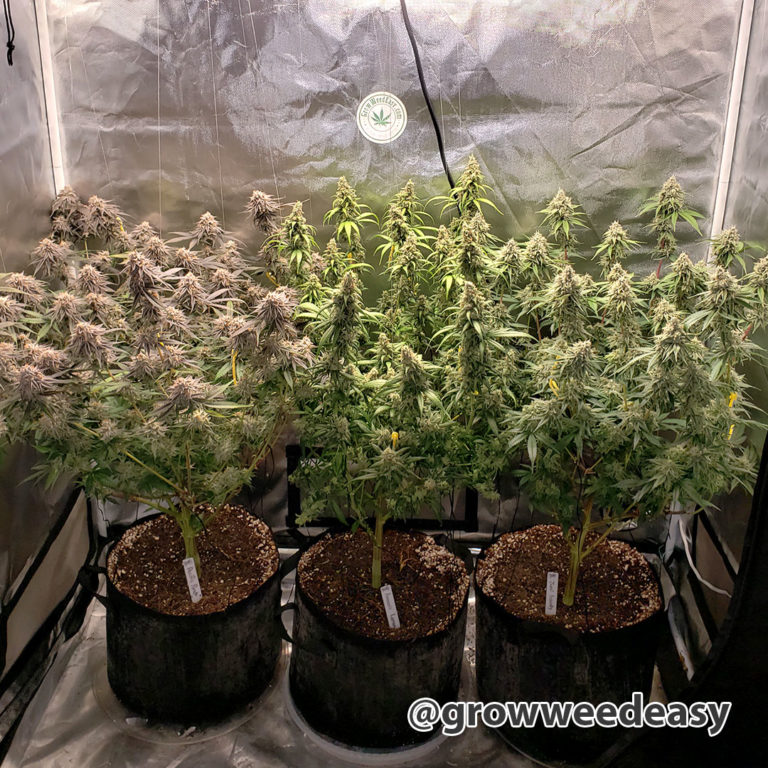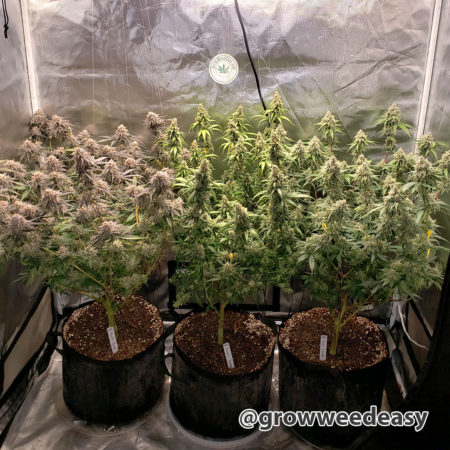 Here's what the plants looked like with a flash to help see the size of the buds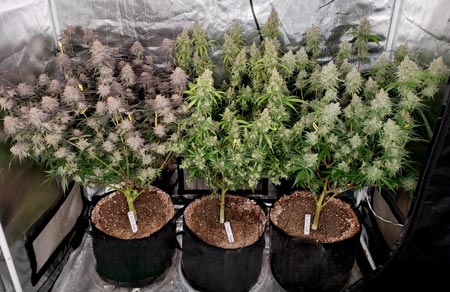 Check out my side-by-side grow journal between the Spider Farmer SF-2000 and the Mars Hydro TSL-2000 (hint: the Spider Farmer wins by a landslide).
I love testing new LED models. Contact us and let us know which one you'd like to tested next!