My name is Nebula Haze and I run GrowWeedEasy.com together with a fellow cannabis grower named Sirius Fourside. Read more about us. We would love to hear your comments, praise, criticisms, ideas, or any other feedback you think can help us make this website better. We are regularly adding new content so if there's a topic related to growing that you want to see covered, but can't find it on Grow Weed Easy, let us know!
Thank you for reading and we look forward to hearing from you!
~Nebula
Check out my Instagram to see what I'm growing right now!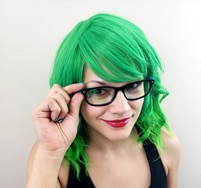 (Join our free open Grow Weed Easy growing community and speak with other growers!)
Have some great pics you want to share? Strain review? Submit pics of your plants!
Got feedback on the website? Suggestions? Scroll down and let us know in the form below!
This page is not for growing questions. Thanks for helping us out!
Your email address is optional, but if you would like a response, please double check that your contact info is correct!
Or check us out on Social Media!