by Nebula Haze
FOR INFORMATIONAL PURPOSES ONLY, I AM NOT A LAWYER OR LEGAL EXPERT ON MARIJUANA SEED BANKS IN THE USA
Sirius and I have been ordering cannabis seeds online since 2010, and we maintain a list of the seed banks that we use the most. Most seed banks we've used and recommended are located in the U.K., Netherlands, or Spain. In fact, until recently, these 3 countries in Europe contained nearly all the big cannabis seed banks in the world. Weed isn't legal to grow in those countries, but they have specific laws or loopholes that make it easier to run a seed bank.
Now that recreational use and home cultivation has been legalized for adults in Canada, seed banks are getting established there, too.
Yet isn't cannabis cultivation legal in several U.S. states? Where are the American seed banks?
American-bred strains tend to be "high" on sparkle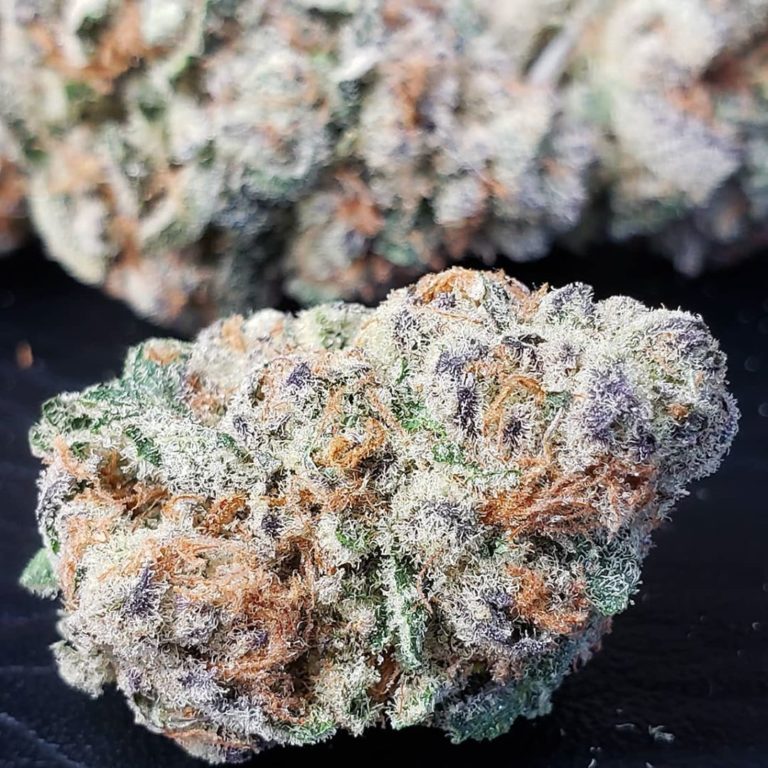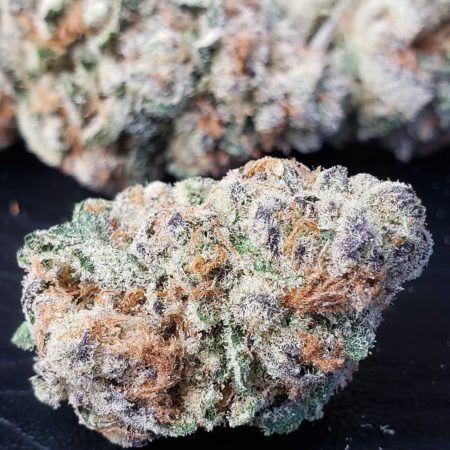 There is a huge thriving cannabis market in parts of the U.S. and American breeders are developing world-famous cannabis strains. Where can you buy the genetics? What's the best American seed bank? And why is it so hard to find current information about online seed banks in America?
The problem has to do with the American federal government and the current legal status of cannabis. Marijuana and derivatives (including seeds) are considered a Schedule 1 drug with essentially no accepted legal use. This makes it hard if not impossible for a seed bank to run in the U.S. the way they do in the U.K., the Netherlands, Spain, or Canada (which have legal loopholes or full-on legalization).
Where can you buy cannabis seeds in the United States?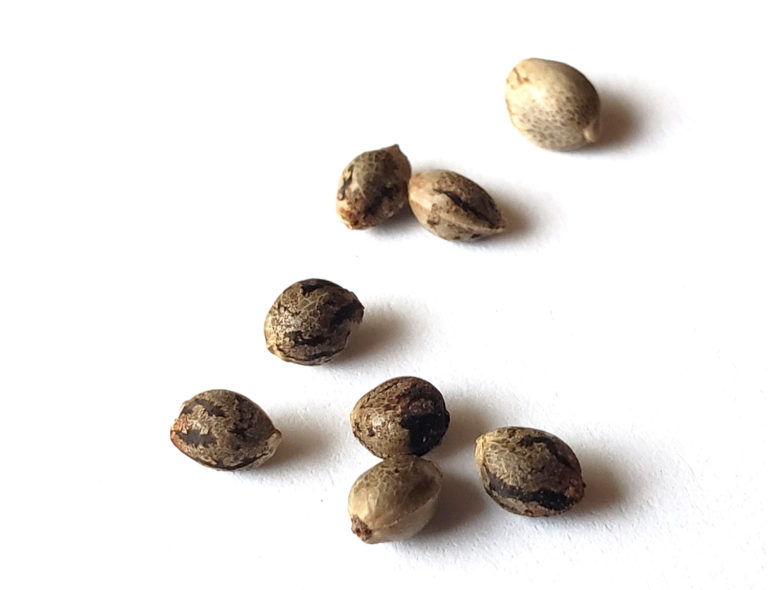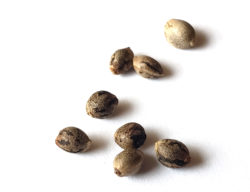 List of Seed Banks Within the USA
First, I'm going to share a relatively current list of real American seed banks. That's why you're here. This is the list I use when I order seeds in America. Then I'll explain what the deal is.
Who made the list? Ethos Genetics, an American cannabis breeder, keeps a list of seed sources (see note below) that currently carry their seeds. I've seen this list get updated as banks disappear and new ones open up. Many of the linked seed sources contain several other American breeders besides just Ethos. That means these banks have a wide variety of American-bred genetics. It's not a comprehensive list of American banks by any stretch of the imagination, and I can't vouch for any of them personally, but at the very least, Ethos believes these companies won't rip you off.
See a list of American seed sources that (probably) won't rip you off
**********************
Important! PLEASE READ!
For security reasons, we can no longer point you to US seedbanks. When we point to them with our website it can get them shut down. Although we would love to maintain a list of US seedbanks, we don't want that information to get into the wrong hands and get someone shut down, or worse. Despite many states having legal cannabis in the US, weed is still illegal federally and classified as a schedule 1 drug. That creates a huge risk for seed companies operating here and until our laws change, our listing these sites can put these seedbanks at risk.
**********************
American breeders come and go. I purchased seeds for the following buds last summer and harvested the plant a month ago. Even though it's been less than a year since I bought the seeds, the breeder and seed company have already disappeared!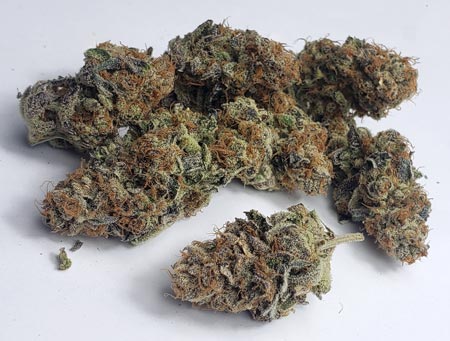 What's the Problem with American Seed Sources?
American Seed Banks Disappear – I order seeds every few months, yet when I've ordered from an American seed source, the company is often gone by the time I'm ready to order my next set of seeds. Although cannabis cultivation has been legalized in some states, the federal government (which considers cannabis and seeds a Schedule 1 drug) has jurisdiction over the mail. That means getting caught sending seeds through the mail comes with harsh legal penalties for the sellers. As a result, American seed companies regularly get spooked and shut down or just disappear without a trace or explanation. Enforcement against selling seeds is less strict in certain countries like the Netherlands, the U.K., and Spain. In fact, in some jurisdictions in those countries, the laws are surprisingly tolerant of seed banks. Similar exceptions and special rules have not been carved out in the United States. It's due to lack of local regulation that many (if not most) of the longest-running seed banks are located in the Netherlands, the U.K., or Spain. Now that Canada has legalized growing for adults, seed banks are starting to get well-established there, too.
Refuse to Accept Debit or Credit Cards – American seedbanks often only take Bitcoin, certified checks, money orders, Venmo, Cashapp, or cash. Unfortunately, those payment options leave you without recourse if the seeds don't show up. It's easy to get scammed when paying in cash. Why won't American seed banks accept debit, credit, or bank drafts? One reason is cannabis companies lack access to banking in America (again due to the federal legal status). In fact, many cannabis operations and dispensaries are run almost completely in cash. This makes it difficult for them to take non-cash payments. The bigger the company, the harder it gets to fly under the radar.  When an American seed bank offers something convenient like Paypal, credit card, or bank drafts, they're shut down quickly once they get popular. Although European seed banks do occasionally lose payment options, there is usually an option for credit/debit card or bank drafts.
Strain Quality is More Variable – While European seed companies have been competing for customers since the 1980s (and earlier), most American seed sources were only established in the last few years. As a result of fly-by-night breeders and little competition, many seeds ordered from American sources produce unreliable results. There are trustworthy American breeders, but they're often listed right next to unknown and questionable breeders that sell crosses that were randomly slapped together. Yields, potency, and growth rates may be poor, even if you do everything right. There's little curation of breeders and stabilized strains in American Seed Banks like with the established European seed sources. You have to do your own research to avoid bad breeders.
American Genetics Are Available Overseas – European breeders have been steadily importing and stabilizing popular American strains. Many strains have been developed by trustworthy breeders with 100% American genetics, especially in the last few years. That means you can get American genetics from a more consistent and trustworthy source that takes non-cash payments.
Girl Scout Cookies is a popular American strain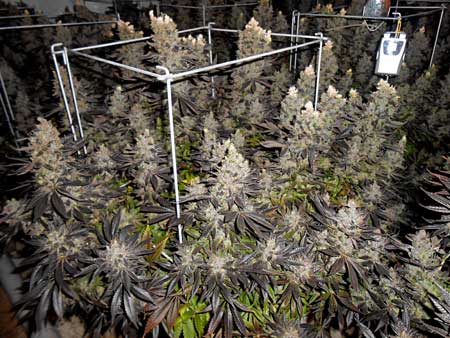 Hand-picked American genetics available as stabilized strains from established seed banks:
Breeders based in the United States
European Seed Banks
I most often order from European seed banks because…
Cheaper – American genetics can get REALLY expensive. Strains from American breeders often cost a lot more than European strains of similar quality, even if they're using the same genetics.
Less chance of legal issues in the U.S. – When imported seeds are discovered by U.S. Customs, the seeds get thrown away and you get a letter saying the seeds were confiscated. The U.S. government doesn't go after seed sellers overseas. If cannabis seeds are sent from within the U.S. and get discovered, the federal government may go after the sender. You don't want to be part of a potential federal investigation and have to answer questions (this factor doesn't affect you if you live outside the US).
Established European seed banks rarely disappear – Seed companies are well established in Europe, and are often located in countries that look the other way. That means European seed banks almost never close down, while seed banks in America regularly vanish. You never know if they got in trouble or just stopped selling seeds. If you happened to make an order right before a seed bank closes down, you may never get your seeds even if they were a legitimate company.
Consistency – European breeders have been around a while and are specialists at consistency. When you buy seeds that claim the plant will stay short, smell a certain way, have a specific potency, etc, you almost always get what the breeder said. Yields and growth rates tend to be better overall. In America, you often order a pack of seeds and every single plant comes out totally different with variable quality.
Tangerine Dream has been described as a "citrus fruit fantasy"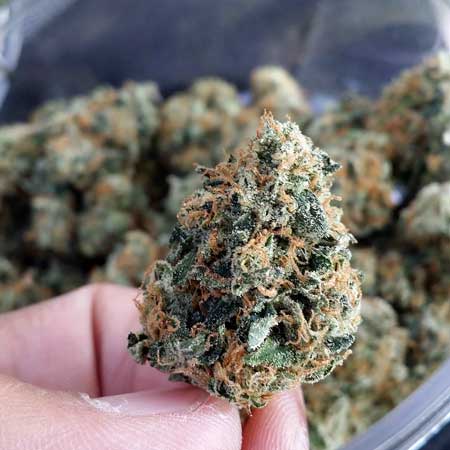 Ok, I got it. But what are the advantages of ordering from an American seed bank?
American Seed Banks Have Advantages for U.S. residents:
Much faster shipping – One of the main things American seed banks can offer to American growers is seeds show up fast. Since seeds don't have to get imported or exported, they often appear in just a few days.
Sparkly, Smelly Genetics – Although European breeders are regularly incorporating popular American genetics in their new strains, the truth is that American breeders tend to select for different things. For example, in general, American breeders seem to focus on sparkle, overall bud appearance, and strong unique smells.
Note: American laws are changing all the time, and it's possible that banking will be legalized for state-legal cannabis companies, or the feds may reduce their restrictions on sending seeds through the mail. If that happens, we'll see tons of American seed banks appear overnight.