by Nebula Haze
Don't you want the best-of-the-best cannabis genetics for your next grow? You can help ensure you get a great strain by starting with a great breeder. This article shares some of the most popular and reputable cannabis breeders, including information and recommended strains for each one. I've divided this tutorial into two parts. First I'll give a list of recommended breeders and strains, then the second half will discuss the current state of genetics in the cannabis world.
Recommended Breeders
Bonus: Recommended Auto-Flowering Breeders
This list considers…
Potency – THC & CBD content, plus does it have the described effects?

Bag Appeal – Bud structure, color, density, smell

Consistency – Do strains grow the way the breeder says they will? Do plant characteristics vary a lot from plant to plant of the same strain?

Ease of growing – General hardiness of strains

Reputation – Has this breeder earned an excellent reputation over the years?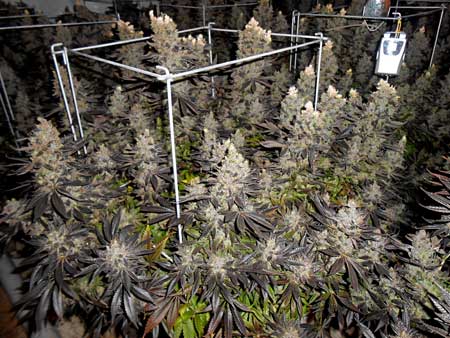 ---
Trusted Breeders
(in alphabetical order)
---
1.) Barney's Farm
Award-winning strains:
Pineapple Chunk ↗ (one of my personal favorites with incredible bud quality, effects, and smell)
Honorable Mentions (Our Readers Love These Strains!)
More than 1/3 of the current strains offered by Barney's Farm have won an award. This breeder has earned a reputation for providing high-quality stabilized strains with high potency and great bag appeal.
The owner of Barney's Farm Seedbank, Derry, started collecting cannabis genetics from around the world in the early 1980s. He then spent 3 years in the Himalayas with other breeders, cross-breeding, and growing different strains of cannabis. They specifically bred plants for high THC content, taste, and aroma.
In 1992 Derry returned to Amsterdam with the seeds he'd been experimenting with and started creating new cannabis strains from these genetics.
Example of a Liberty Haze plant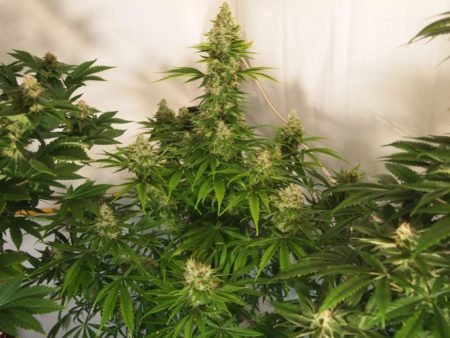 Example of a Tangerine Dream bud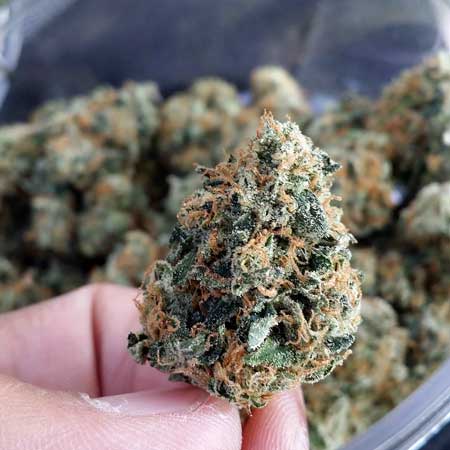 Example of a Utopia Haze bud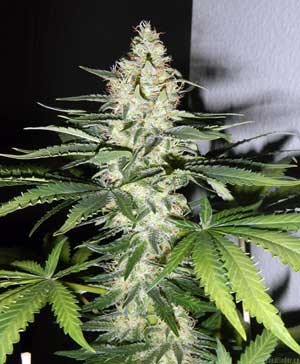 ---
2.) Dinafem
Award-winning strains:
Honorable Mentions (Our Readers Love These Strains!)
Dinafem first started breeding cannabis and creating new strains in 2002. Their mission statement is to provide a powerful, productive, and stable genetics.
Around the end of 2009, Dinafem began to incorporate auto-flowering genetics into their line of seeds. By 2010, Dinafem had developed 10 new strains, including 3 auto-flowering strains. Now Dinafem offers about 60 strains, and nearly half of those are auto-flowering strains.
While some auto-flowering strains are lackluster and disappointing, Dinafem has gained a reputation for consistent, high-yield, and potent auto-flowering strains. They now have auto-flowering versions of their most popular and award-winning strains.
Example of an Original Amnesia plant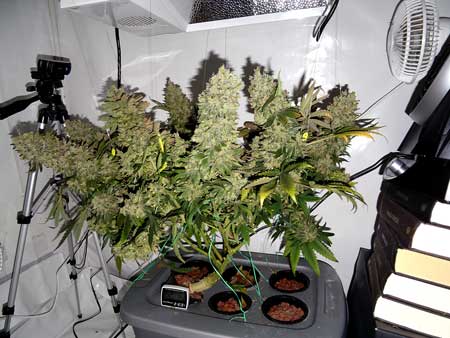 Closeup of Original Amnesia buds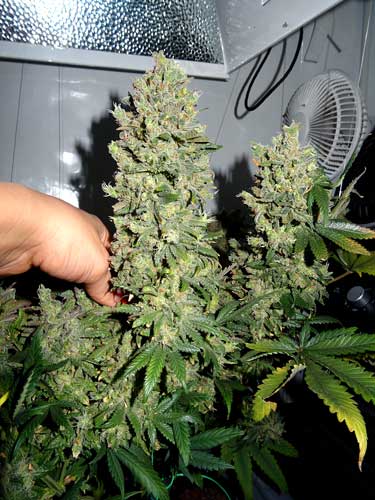 Closeup of a Moby Dick bud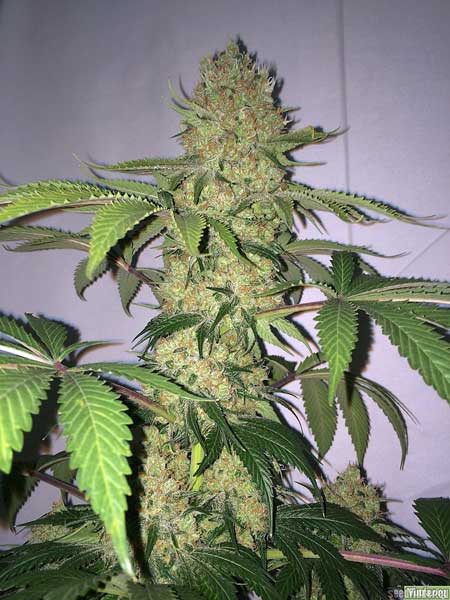 Example of bud from a Critical + CBD Auto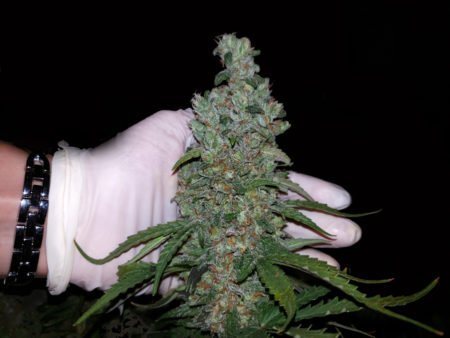 ---
3.) DNA Genetics (Reserva Privada)
Award-winning strains:
Honorable Mentions (Our Readers Love These Strains!)
The founders of DNA Genetics started growing in California in the 80s, then moved to Amsterdam in 2002 to breed and sell seeds in a friendlier legal environment. They brought genetics from California with them, and soon were developing new and unique strains that combined genetics from all over the world.
They founded DNA Genetics in 2004, and have won over 50 awards for their strains.
This breeder used also to use the name "Reserva Privada" but have completely switched to just "DNA Genetics" these days.
Their strains are easy to grow, produce outstanding buds, and consistently produce good-to-great yields.
Example of Cannalope Haze plant
---
4.) Dutch Passion
Award-winning strains:
Honorable Mentions (Our Readers Love These Strains!)
Dutch Passion was founded in 1987 by Henk van Dalen and has been developing strains and selling seeds ever since. Their mission statement is to be continually upgrading their genetics so that they always offer some of the best and most cutting-edge strains, offering both feminized and regular seeds.
The award-winning genetics by Dutch Passion in the list above are bred into many other famous and well-know strains, including strains from Barney's Farm and famous clone-only strains like Skywalker OG.
In 1998 Dutch Passion made a significant breakthrough for cannabis growers everywhere by developing a process to create "feminized" seeds. Feminized seeds produce only female bud-growing plants (instead of 50% male plants), and are created by breeding two female plants together. This feminization process is now used around the world by breeders everywhere.
Many growers (myself included) grow with only feminized seeds, and we have Dutch Passion to thank for pioneering this technique! Dutch Passion has now developed a robust breeding program for autoflowering strains. Their autoflowering plants tend to yield better than other breeders.
Frisian Dew is a great choice for outdoor growing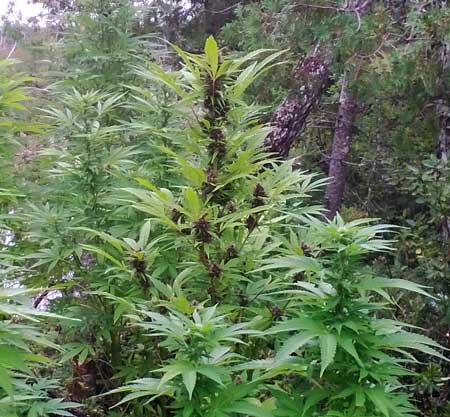 Closeup of Frisian Dew bud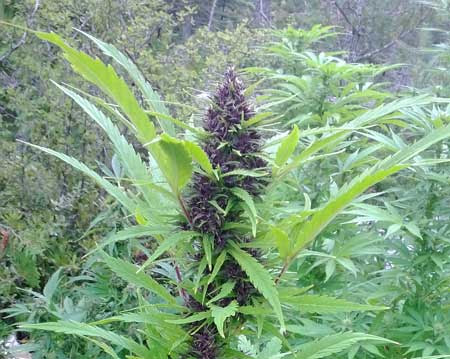 Example of a Cinderella Jack Auto plant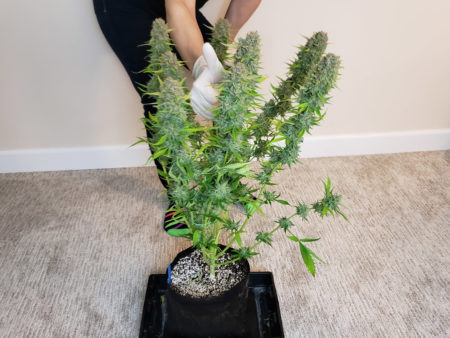 Example of a Mazar Auto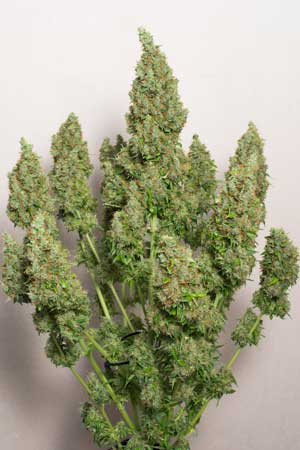 Example of a Durban Poison plant that was grown under CFLs. Excellent yield for such low light levels!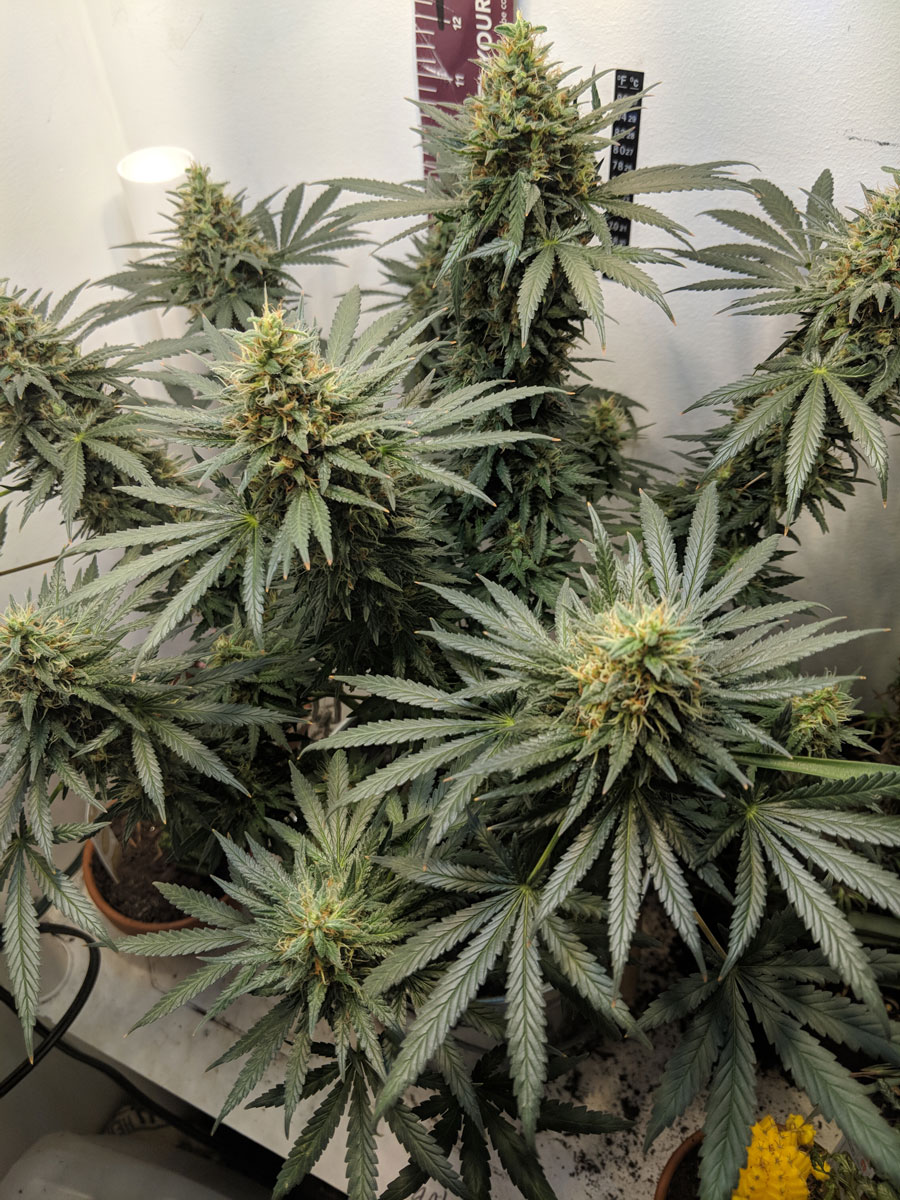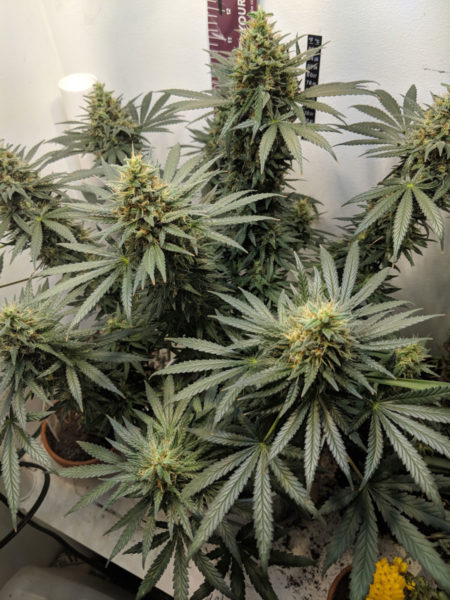 A bunch of Master Kush plants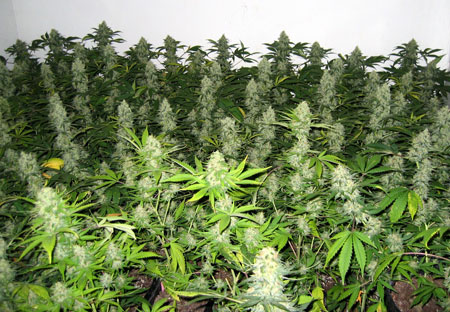 ---
5.) Mephisto Genetics
Recommended strains:
Just about any of their strains. The selection is continually changing, and they often sell out because most of their strains are limited edition. However, I've produced great buds from every strain I've grown from them. If they don't have many strains available when you look, check back in a week or two, and they'll often have added more.
I regularly send out surveys asking about people's favorite breeders, and Mephisto Genetics is nearly always the #1 breeder.
Why?
Mephisto specializes in auto-flowering genetics, and they only release auto-flowering strains. Until recently, they frankly didn't have much competition in the auto-flowering world. If you liked auto-flowering strains, one of your only great choices was Mephisto. That gave them a monopoly for years, and I believe that's why they always show up on top. If someone likes photoperiod strains, there are a million breeders to choose from, and that splits the results. If you're into auto-flowering, there are a lot fewer choices, and Mephisto has been King of the Mountain for a long time.
Why are Mephisto strains so popular? It's because they were the first breeder to create autoflowering plants that produce buds with the same potency and quality of photoperiod strains. When I started growing in 2008, most autoflowering strains (or "Lowryders" as they were often called) were low-yielding, and buds just weren't potent. Mephisto was one of the first breeders to decide they were going to change that. In 2012 they structured a breeding program to take popular photoperiod strains and make autoflowering versions. They've been dramatically improving the quality of auto-flowering strains and now offer unique strains that stand on their own.
As of 2020, there are lots of dedicated autoflowering breeders, with more appearing every day. Yet Mephisto is still the most popular for now. But don't forget to check out a few other recommended breeders who produce worthy auto-flowering strains.
Examples of Mephisto plants (various strains) that I've grown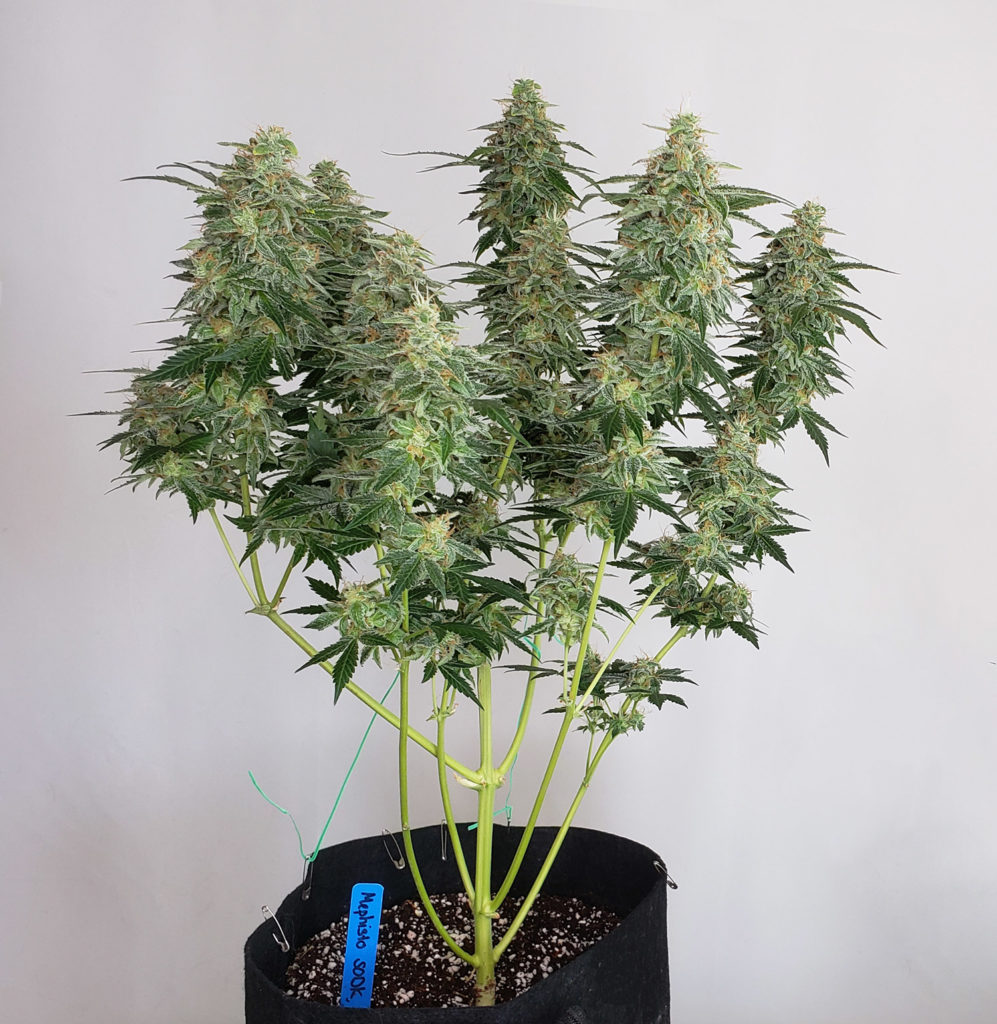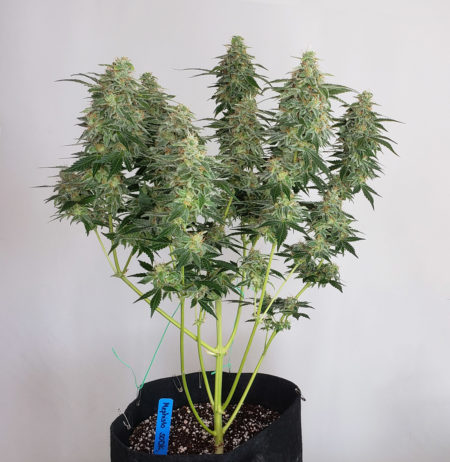 ---

6.) MSNL Seeds
Award-winning strains:
Honorable Mentions (Our Readers Love These Strains!)
A geneticist from The Netherlands founded MSNL Seeds. They ship out of the UK and deliver worldwide. MSNL provides its version of popular strains. They've been in business since 1999 and started selling cannabis seeds online on their current domain in 2003. They have a relatively small selection of strains as they only carry their own genetics, but they consistently produce reliable, easy to grow plants with fire bud effects 🔥
Example of Auto Amnesia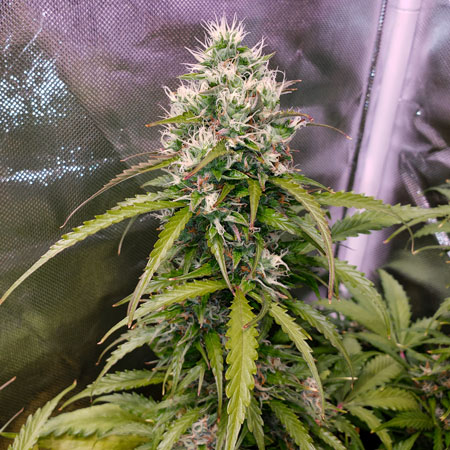 Auto Amnesia closeup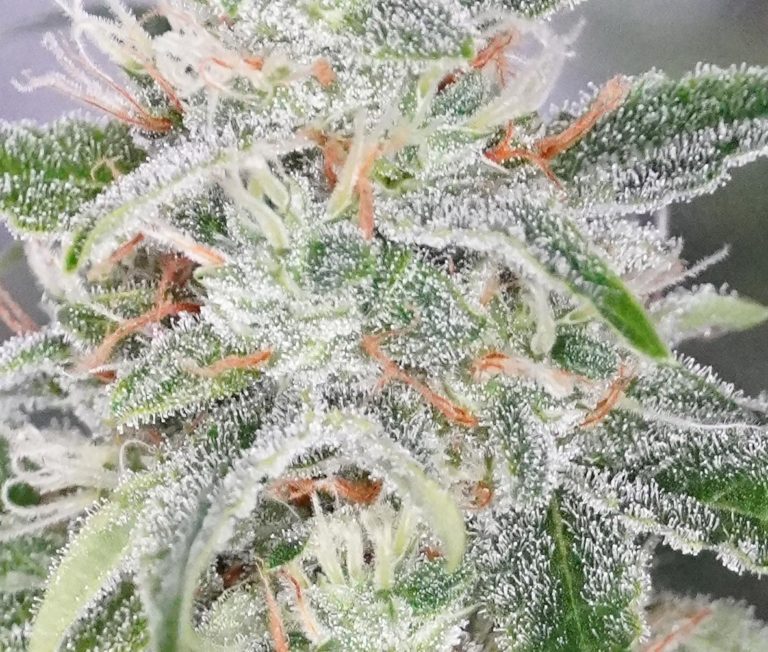 An Auto Blue Dream bud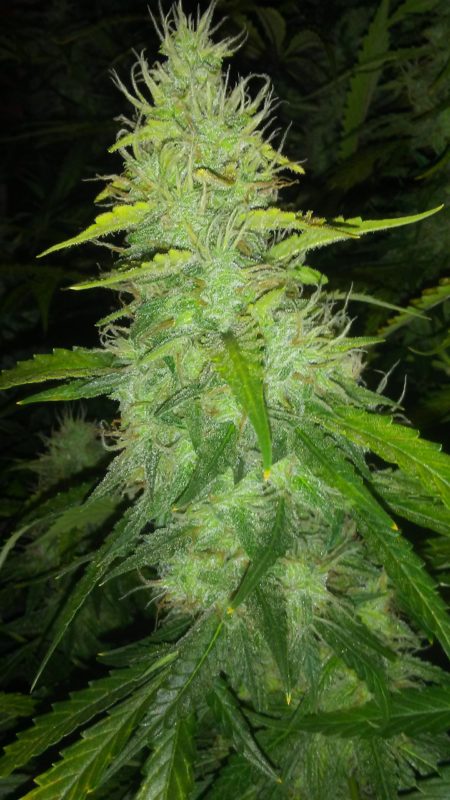 Here's the whole Auto Blue Dream  plant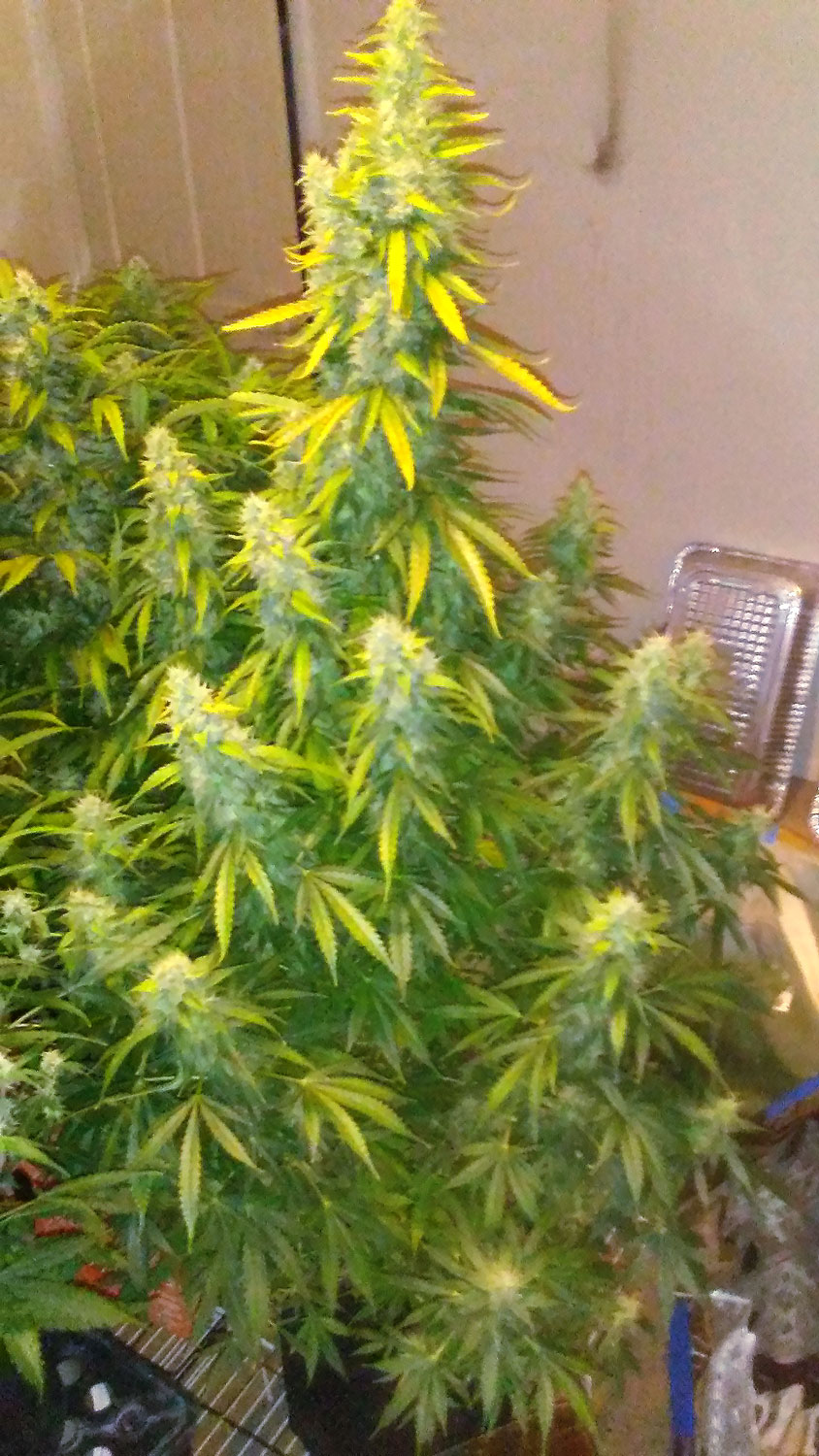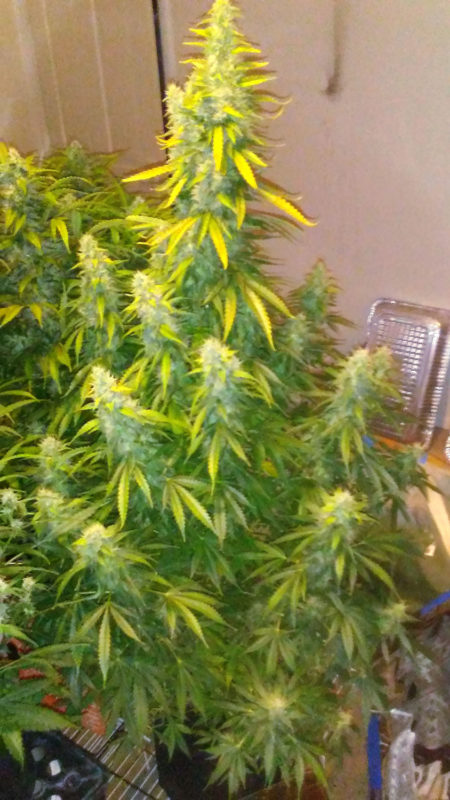 ---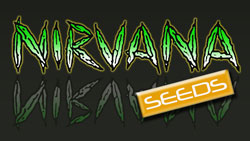 7.) Nirvana
Award-winning strains:
Nirvana has earned a reputation as a consistent breeder with high-quality yet reasonably priced genetics. Although they have a relatively small selection, all of their genetics are ultra-stabilized and produce high-quality buds. Nirvana's founder spent years traveling and collecting marijuana genetics, then spent started experimenting, growing, cross-breeding, and developing new cannabis strains. Nirvana (as we know it today) officially opened in 1995 with a physical location in Amsterdam.
Example of a Northern Light bud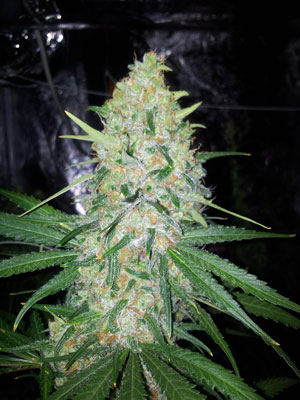 Example of a small-but-beefy Aurora Indica plant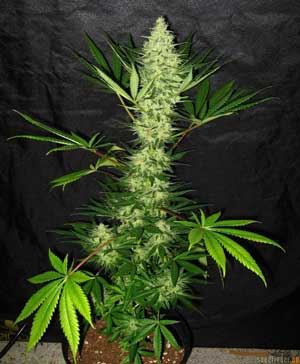 ---

8.) Seedsman In-House Breeding Program
Recommended Strains
High-CBD Strains
Doctor Seedsman CBD 30:1 ↗ – Less than 1% THC and 20% CBD. If you want lots of CBD with negligible THC, this is one of the most uniform strains available by seed.
Pink Kush CBD 30:1 Auto ↗  – At 17% CBD and 0.5% THC, you won't feel the THC, but it produces high levels of CBD. Colorful buds. Now available in convenient auto-flowering form.
Seedsman is an interesting organization. It started selling seeds online in 2003, and they are primarily a seed bank, which means they mostly sell a curated set of strains available from trustworthy breeders. One of the things I like about ordering from Seedsman is you know the breeders had to go through a vetting process before getting their strains listed. Unlike some seed banks, they don't carry crap brands.
However, a lot of growers overlook one of the hidden gems on the website. Seedsman offers its versions of popular strains at reasonable prices. Seedsman works with breeders who have access to the best-of-the-best genetics available, and together, they create stabilized strains that grow well, yield well, and produce top-tier buds. Seedsman versions of strains often perform better than the $20/seed versions from more well-known breeders. If you're not sure which breeder to use and want to get the best bang for your buck, I recommend starting here.
Example of Bubba Kush plant grown outdoors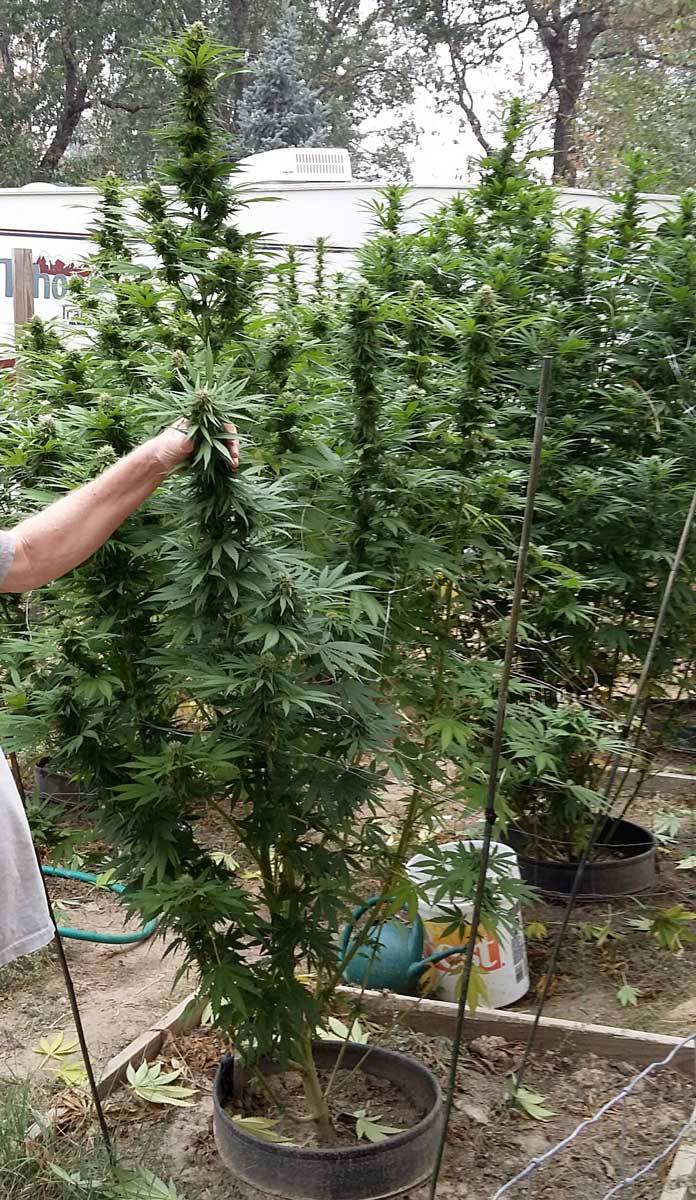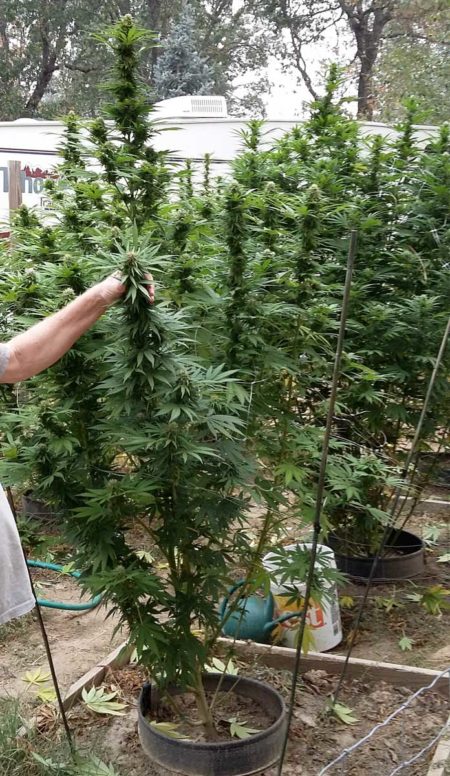 Example of Power Africa Fast
The delicate buds on their Pink Kush CBD 30:1 Auto are beautiful!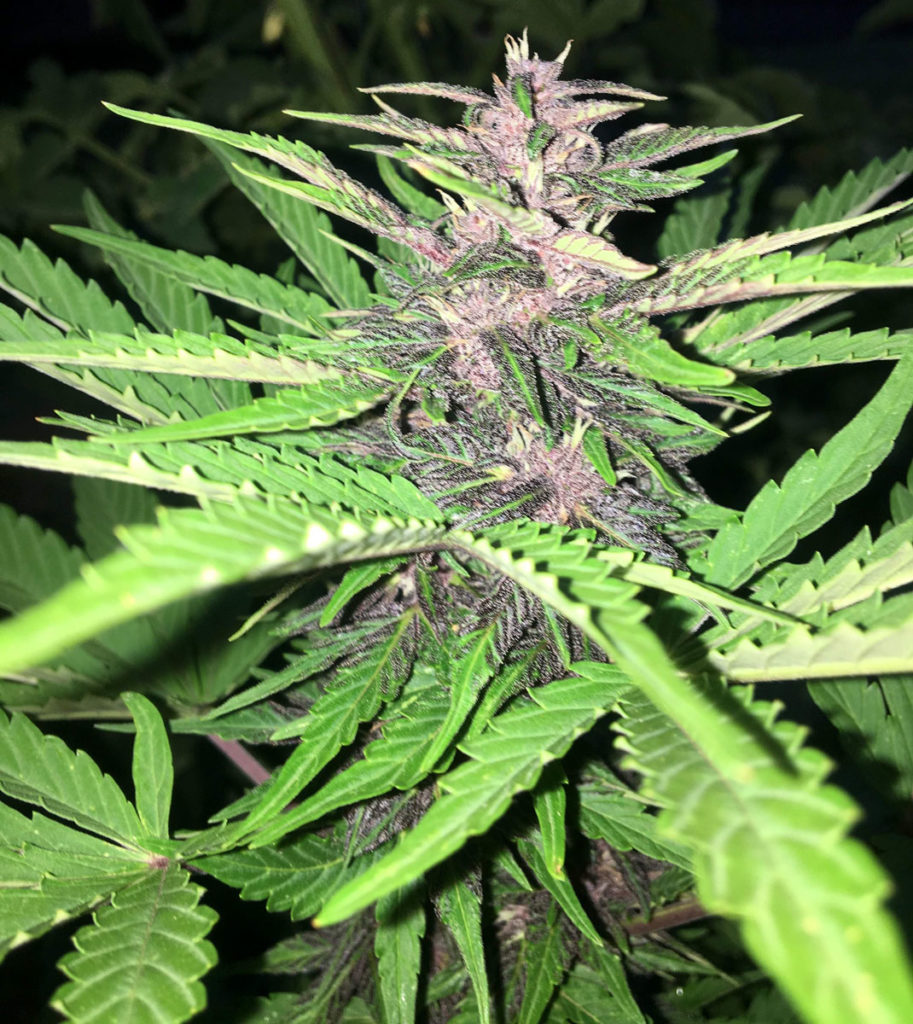 ---
Great Auto-Flowering Breeders
We've talked about great breeders who have earned a reputation, but the auto-flowering scene is a bit different. Autos are a relatively new variety of cannabis that has different properties than "regular" cannabis strains.
Many growers find auto-flowering strains simpler to grow because no special light periods are needed to get buds. Nearly all auto seeds are feminized, so there's no chance that you'll put effort into growing a plant only to have to throw it away because it's male and doesn't produce any bud.
Auto strains also tend to take much less time to grow than regular strains, and are generally ready to harvest about 3 months after sprouting from seed.
Learn more about auto-flowering cannabis strains here:
https://www.growweedeasy.com/autoflowering-vs-photoperiod
An assortment of different autoflowering plants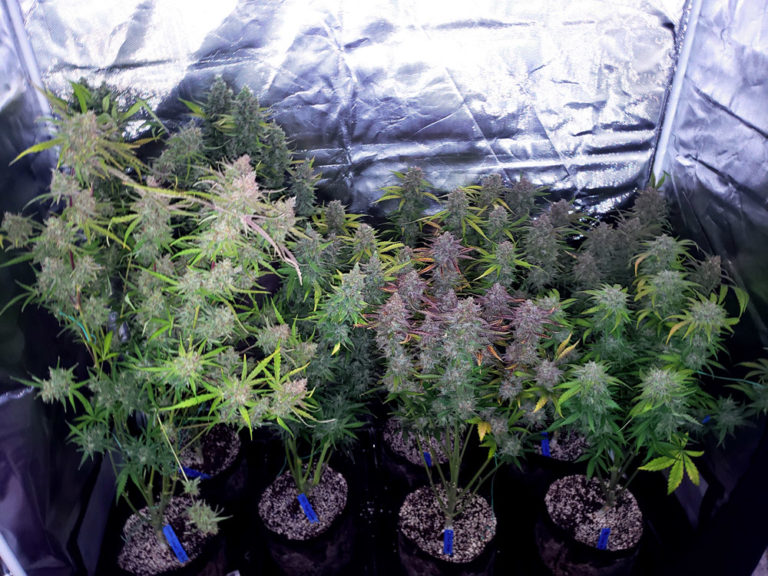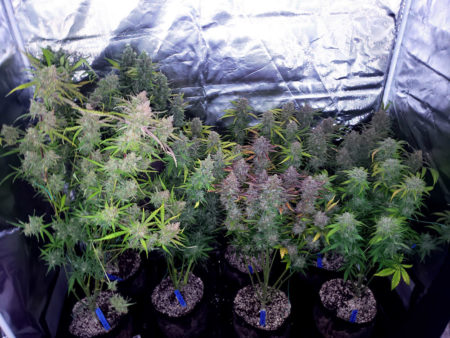 So when it comes to auto-flowering strains, which breeders can you trust?
If you're interested in growing an auto-flowering cannabis strain, I recommend getting your strains from a reputable breeder who has years of experience developing autos; a breeder who has already created several generations of well-received auto strains.
Each breeder in the following list has been researching and developing auto-flowering strains longer than most other breeders. They offer some of the best-of-the-best auto strains which perform well, produce consistently impressive yields, and achieve high potency.
Trusted Auto-Flowering Breeders
These breeders stand consistently out among the rest, with auto strains that are more stable, more potent, and produce bigger yields than most auto strains from other breeders.
Many growers ask me about high-CBD auto strains. In addition to high-THC strains, there are finally a few high-CBD auto strains available. For medical users, autos can be a great choice, but until now, there haven't been a lot of options that are high in CBD.
Want a high-CBD auto-flowering strain?
Here is a list of high-CBD auto-flowering strains:
(this includes auto cannabis strains that produce more than 2% CBD)
Purple Kush CBD 1:1 Auto by Seedsman (8% CBD and 7% THC) – One of the newer high-CBD strains, Purple Kush buds turn pretty shades of purple and offers a 1:1 ratio of CBD to THC.
Pink Kush CBD 30:1 Auto by Seedsman (17% CBD and 0.5% THC) – You won't feel the THC on this one, but still get high levels of CBD. It's basically the same strain as above, but with the THC bred out almost entirely.
Critical+ CBD Auto by Dinafem (10% CBD and 5% THC) When I grew this strain, I was impressed with how smooth and flavorful the buds came out, as well as the gentle, relaxing effects. Buds looked pretty and felt dense. It was a crowd favorite!
While we're talking about breeders and strains, I want to talk about an important topic that affects all of us…
Just 50 years ago, cannabis was considered one of the most immoral and destructive drugs in the world, putting it at the top of illegal drug lists in many countries. Many people still live with this attitude.

But in some ways, things have changed.
These days, people are generally more accepting of cannabis, and laws about marijuana are slowly being changed for the better in many places around the world, especially the US.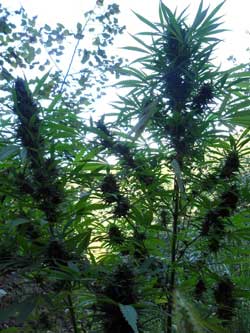 Because of better attitudes about cannabis around the world, we get…
Easier access to expert growing information, specialized equipment, and seeds

Fewer people are getting their lives ruined or going to prison because of a simple plant that's more harmless than Tylenol

Medical patients are better able to get strains that offer relief for their specific symptoms

More people can get safe and reliable access to cannabis
But good things don't come easily. We still have a long way to go, and the cannabis legalization movement highly scrutinized. The image we create now is going to set the tone for the rest of the world.
We are the face of the cannabis community. When people think about legalizing cannabis, they're looking at our actions. As growers, every one of us has a responsibility to represent the growing community in a positive light.
Politicians around the world are trying to decide whether removing penalties for cannabis will have a positive effect. We are at a critical turning point, and it could go either way.
We've come to an important fork in the road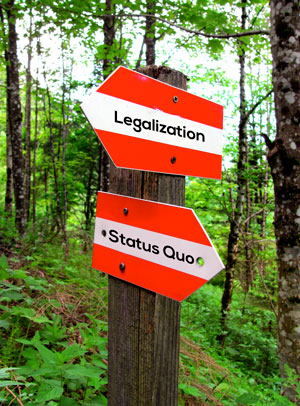 I believe that making cannabis legal and available to adults and medical patients is incredibly important. Whether someone uses cannabis for a medical condition or just because it helps them relax, I believe that everyone should have fair and equal access to this miraculous plant.
Yet with change comes responsibility. I believe that, as growers, we have a responsibility to present a good image to the public about growing cannabis. We must earn a better reputation to prove to the world that cannabis is not only a safe source of medicine but also that cannabis is less dangerous than cigarettes or alcohol. I believe adults and medical patients deserve the freedom to use this plant responsibly.
The world is watching us, and the way we act now is going to decide  whether cannabis ever gets fully legalized. That's why I'm ashamed of some of the most popular strain names…
I am ashamed the cannabis growing community has popular strain names like…
Agent Orange

Cat Piss

Strawberry Dog Shit

Cheesy Dick

Donkey Dick

Purple Fuck

Dirty Girl

Stinky Pinky

P*ssy Juice
I know a lot of these strains have great genetics; in fact, some of them are award-winners!
But do these strain names bring to mind the image of peace-loving and laid-back growers and consumers which make up the majority of the cannabis community?
I believe we must improve our public image. I have chosen to no longer grow strains that carry an offensive name. Growers, I encourage you to do the same. Strain breeders, I'm begging you! Please be mindful of the cannabis movement when naming new strains.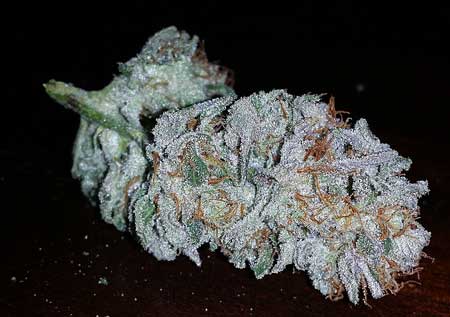 ---
Don't Let This Happen To You!
I just received this slightly alarming email, and I had to share. Don't let this happen to you!
This is supposed to be Auto Bubble. 4 weeks in from seed. What is the deal? What is this plant?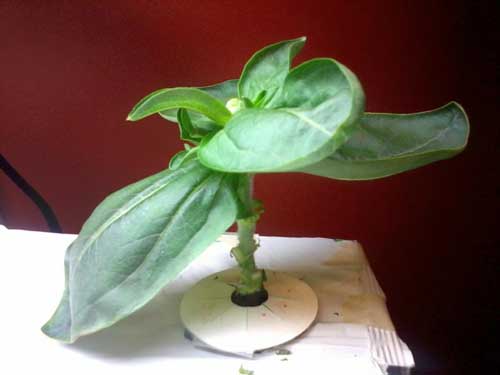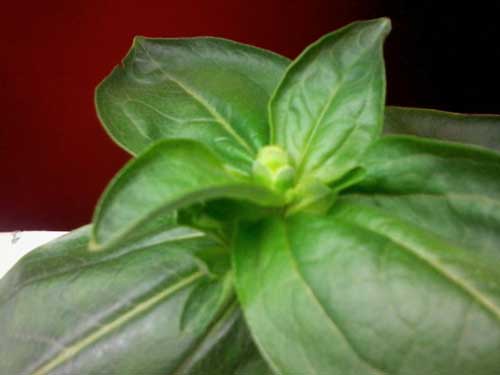 This is NOT a marijuana plant! Unfortunately, this person got ripped off 🙁
Seeing a case like this is a huge reminder of why it's so important to buy your seeds from a trusted seed source!
View GrowWeedEasy.com's list of trusted seed vendors here: https://www.growweedeasy.com/seeds
Our list only contains seed banks who have proven themselves over the years with high-quality seeds from trusted breeders, discrete shipping, and reliable delivery.

---
Jump to….
What training methods will increase yields?
---