by Nebula Haze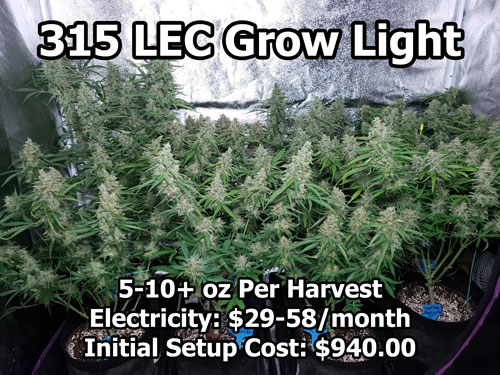 315W LEC Grow Setup (For Hobbyist Growers)
Average Yields: 5-10 ounces (we've harvested as much as 17 ounces, learn how)
Recommended 2-8 plants
Grow space: at least 2×4' or 3'x3′ with a height of 5′ or more
About This Setup
The 315W LEC grow light (a brand name version of the "Ceramic Metal Halide") is relatively new to the growing scene and is a popular alternative to HID lighting. It excels in the vegetative stage where it produces fast growth, though it also does a great job in flowering by producing strong, sparkly bud. LECs provide a significant amount of UV-A which may explain why the buds tend to look so glittery.
Pros: One bulb for the entire grow, great results, non-suspicious colored lighting, great for SOG
Cons: Needs significant height above plants, the LEC itself is pricey by comparison to HIDs
Learn more about growing cannabis with LECs
Cost Estimates
Total Setup Cost: $940 + Cost of Seeds
Estimated Electricity Cost: $29-58/month (based on $0.12/kWH to $0.25/kWh – see breakdown)
Total Cost for Entire First 4-Month Grow (Setup + Electricity): $1056-$1172 ($106-235/ounce based on average yield of 5-10 ounces)
Total Cost for Second Grow (Nutrients + Electricity): Up to $332 ($33-67/ounce based on average yields)
If you follow these 8 simple steps you can harvest a pound (16 oz) or more with this system, bringing the per-ounce cost as low as $20/ounce after the first grow.
View a full growing tutorial using LEC grow lights
---
Complete Grow Supply List
This cannabis grow room setup list includes all the supplies you need to get to harvest.
Grow Light
315 LEC Grow Light
The model I use and recommend is this 315 LEC Grow Light from Sun System. It comes with a Philips 4200K colored bulb.
(optional) Get a 3100k Philips 315 LEC bulb for the flowering stage. It increases yields to an extent but buds tend to come out less sparkly. I personally use the 4100k version from seed to harvest.
Cost: ~$420 (the price fluctuates on Amazon so if it's higher try shopping around)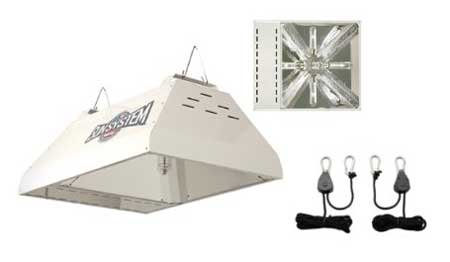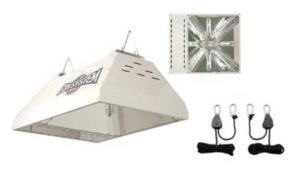 Sun System 315W LEC Grow Light
Grow Space
Grow Tent Recommended Sizes
Exhaust Fan

A quality 6″ inline exhaust fan works best. Avoid small cheap "booster" fans as they usually don't have enough power to exhaust all the hot air effectively. Hang from inside tent to help keep quiet.
Example 1: Cheap but loud VIVOSUN 6 Inch 390 CFM exhaust fan.
Example 2: Quiet but expensive AC Infinity CLOUDLINE S6 or CLOUDLINE T6 (T6 version is the same fan but has a digital interface)
Cost: ~$130

Carbon Scrubber
Learn more about choosing and setting up an exhaust fan.
Plant Pots
Nutrients
You need a "vegetative" or all-purpose plant nutrient for the first part of your plant's life
You need a "bloom" or low-nitrogen nutrient for the budding phase
Many nutrient systems have a nutrient schedule so you give your plants the right ratios for each stage of life
Always start at half strength with a new base nutrient system because the recommended strength is typically too high for cannabis
Recommended Base Nutrients: General Hydroponics Flora trio (use at half strength) + CaliMagic (use at full strength)
(Optional) Bloom Supplement: General Hydroponics Floralicious Bloom
Cost: $50-100

General Hydroponics Flora Trio and CaliMagic
Other Supplementary Items
Learn about other cool growing tools
Estimated Cost: $940 plus the cost of seeds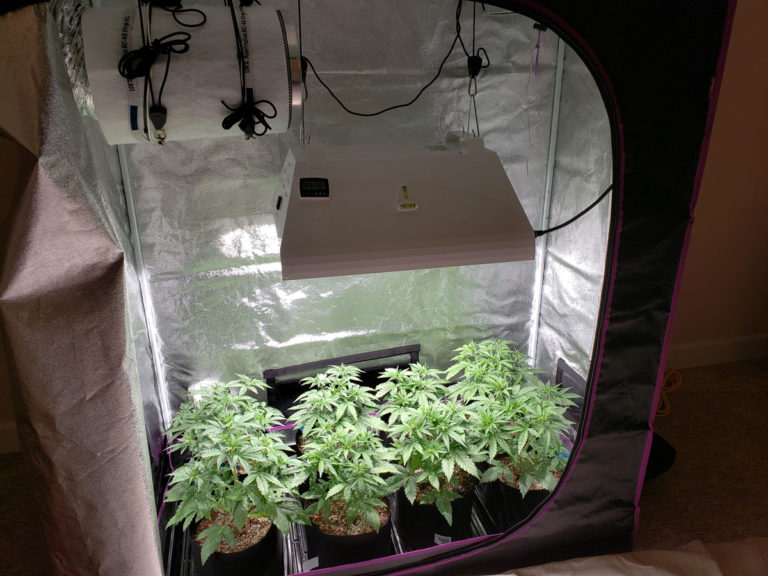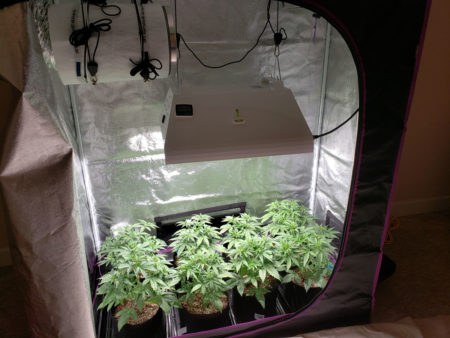 Cannabis plants growing under a 315 LEC Grow Light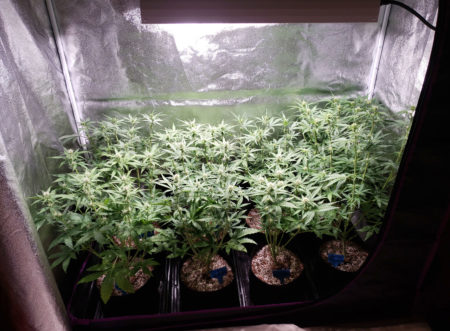 CMH grow lights produce extremely fast and healthy vegetative growth. These plants are only 29 days old.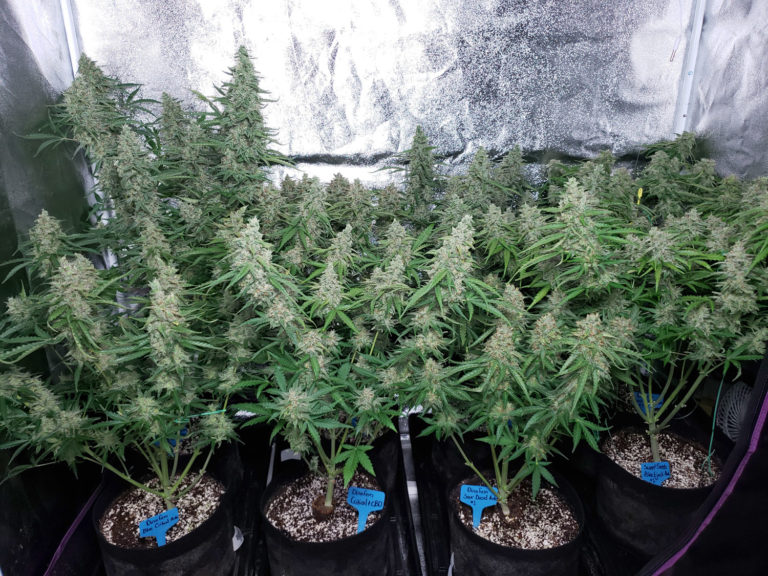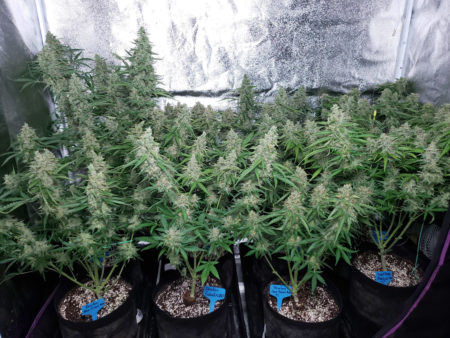 Cannabis plants flowering under a 315 LEC Grow Light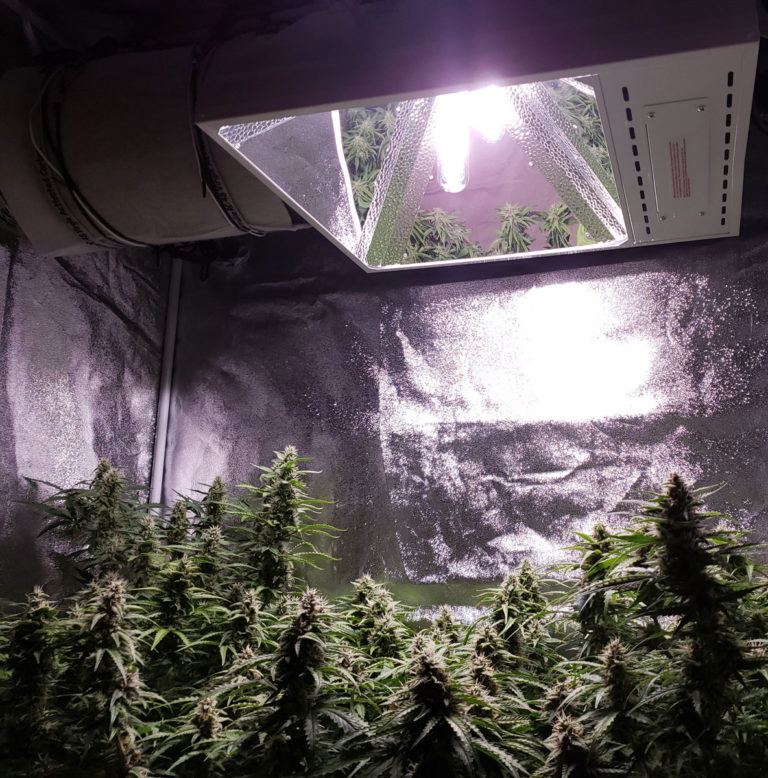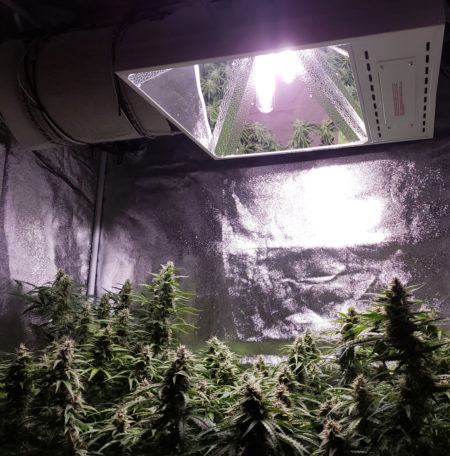 A 315 LEC (CMH) Grow Light Fixture by Sun System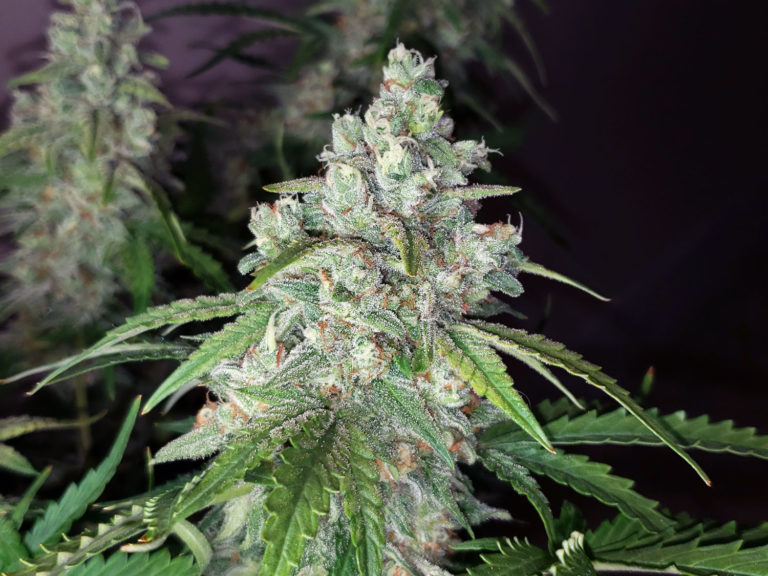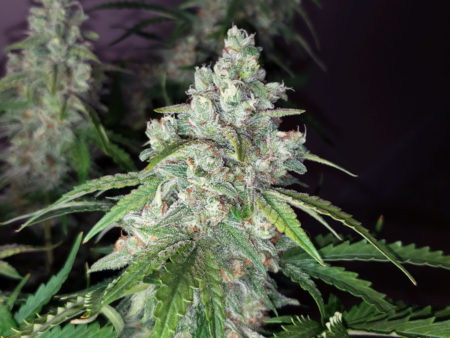 Example of buds grown under a 315 LEC grow light from seed to harvest in this setup (pictured above and below)