by UHave NoClue
Grow Details
Final Yield: 20.1 oz (1.3 lbs)
LED Grow Light: Kind K5 XL1000 (model discontinued, replaced with K5 XL1000 WIFI LED)
Average Yields for this LED: 11-11.5 oz
Uses 650W of Electricity
Dimmable
Built-in Timer, Fans & Heatsinks
Remote Control

Nutrients: General Hydroponics Flora Trio
Supplements: CaliMagic, Diamond Nectar, Armor Si and FloraKleen
Grow Space: 5'x5′ grow tent
Grow Type: DWC/RDWC (Hydroponics)
Grow Time: 4 months, 20 days
Grow Journal
August 30
I transplanted these two plants from soil to hydro and they are taking, glad to see I'm able to transplant clones from soil to dirt and switching nutes, baby steps but I got there!
Train Wreck plant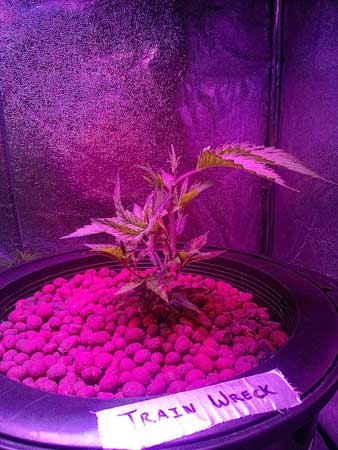 Bubble Gum plant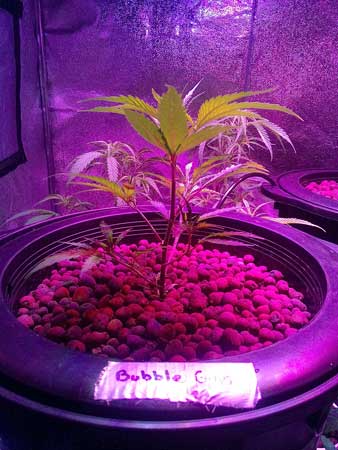 New roots!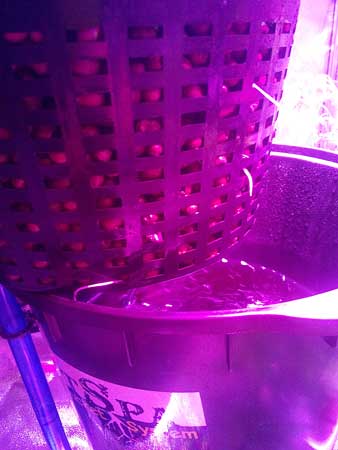 September 8
Beginning of my 3×3 scrog net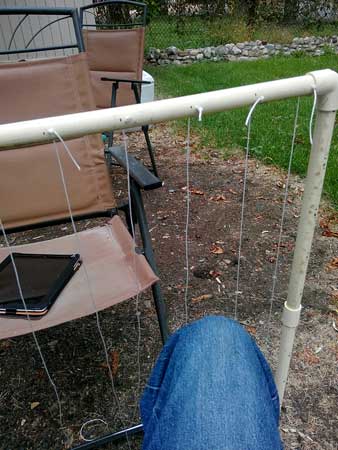 Scrog net complete!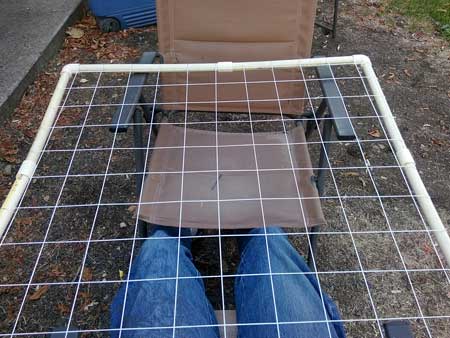 September 13
Next step is building my reservoir system, slowly getting there!!!!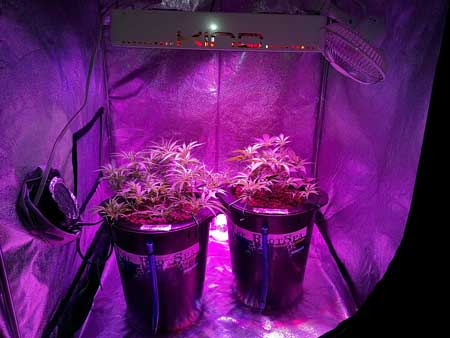 Sep 18
And it begins! Starting to set up an RDWC system to recirculate water between the reservoirs. Eventually I will move the plants in here.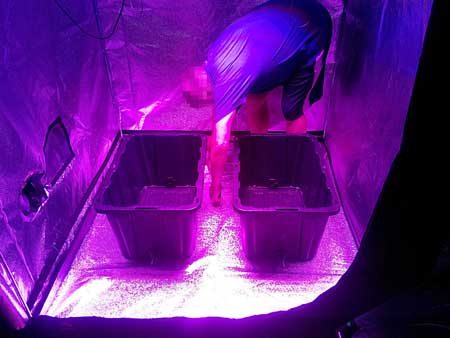 September 19
They are looking really nice 🙂 got water changing to do and than some trimming to do 🙂 #highlife
Bubble Gum before and after trimming and training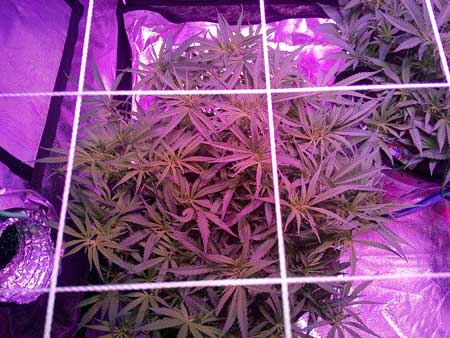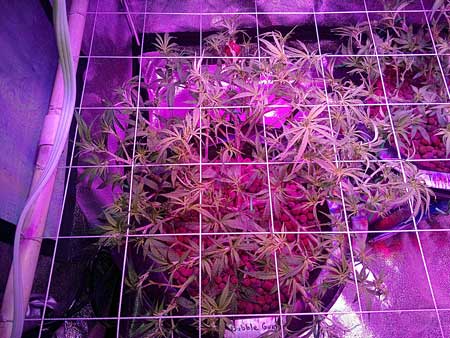 Trainwreck before and after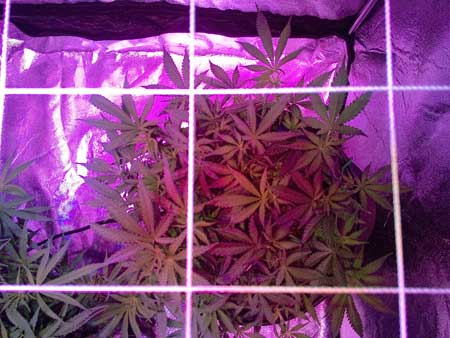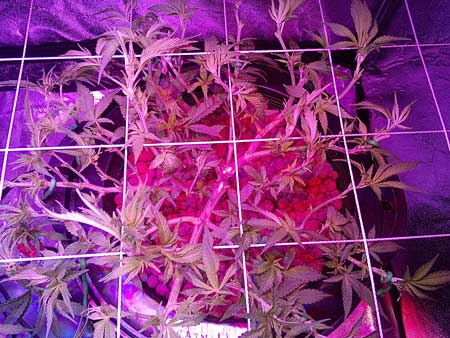 Sweetness what a difference it made, can't wait to see them tomorrow 🙂
September 28
Finally got the RDWC working and set up, going to get the same push pump for inside the res but I love it, hope the ladies like this better.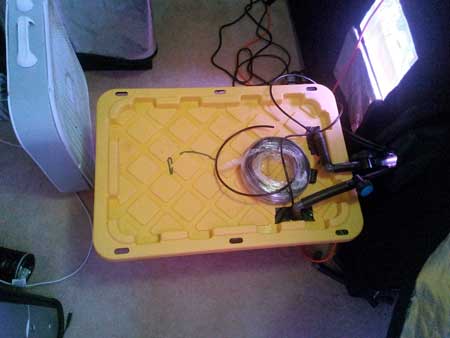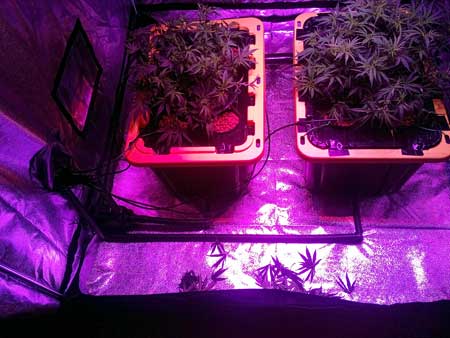 I moved the two into a bigger tent, got more training to do now but they are looking good n happy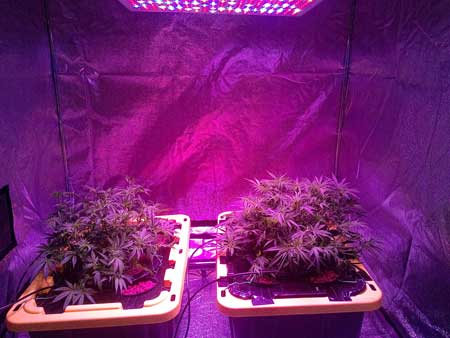 October 5
Got the lids on and got the pumps working almost right, decided to buy another like the return to balance it right, super amped on the new set up, also added three nutes to the line up 🙂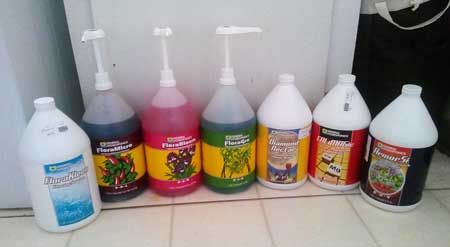 Redid the lids over the weekend and did more folding on the bubblegum, she seems like the one to scrog over the train wreck but both are looking pretty good, about to trim the Bubble Gum.
Bubble Gum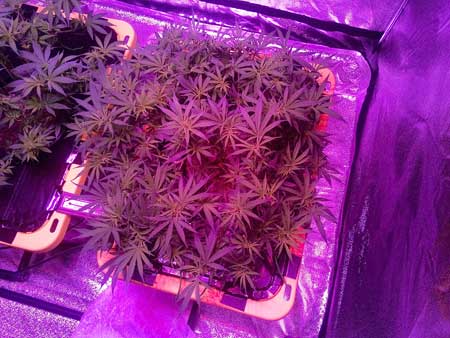 Train Wreck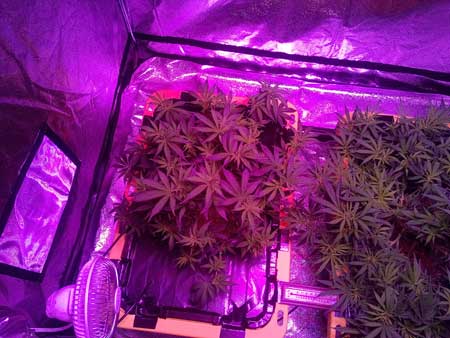 October 22
Week two of flowering. Gave them a transition recipe to bloom last week. This change gave her the rippening recipe. Looking forward to this flowering with the new nutes, can't wait to see the difference.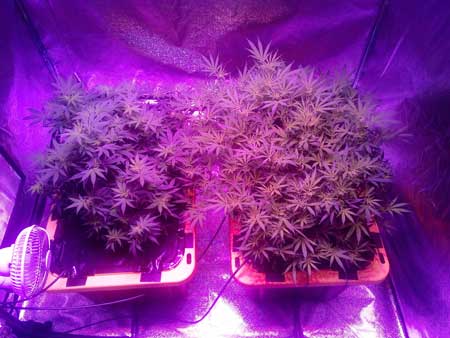 1st pic is train wreck and pic 2 is of the bubblegum. Such a great transplant from soil to hydro. Just extremely pleased.
November 4 
Tops tops tops tops tops tops tops everywhere!
Been slacking. Just drop the net in her but now its all her 🙂 decided to leave the outer ring on her just reposition them to light so they are not left out. My first scrog. Already thinking about the next run and how I can improve on training them.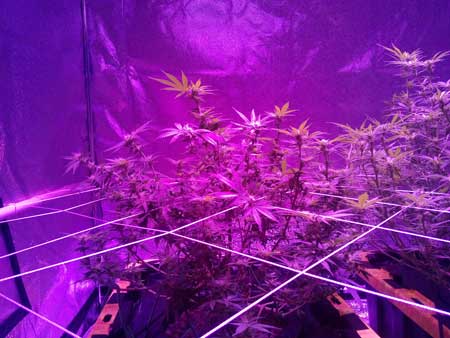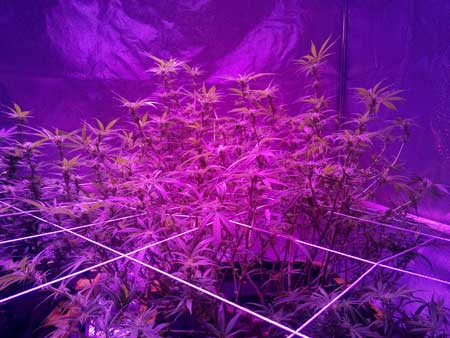 November 11
Power went out the other day and a row of LEDs went out. Kind is allowing us to finish this grow out to replace it 🙂 So we threw the lil K3 L450 in there with her.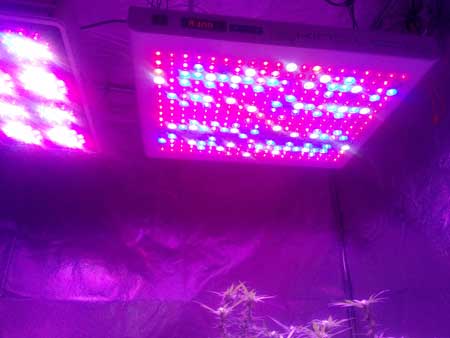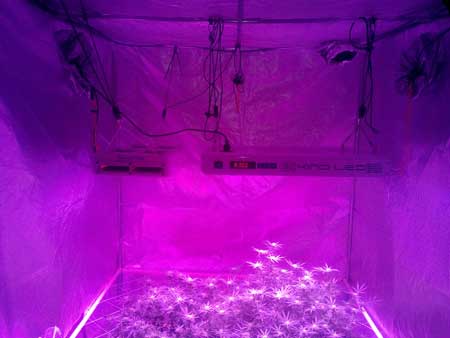 November 19
Ok it's getting exciting!!!! I'm so amped to show y'all how they are doing.
Beginning of week 6 of flowering 🙂 and I must admit they are already sticky as hell! I was cutting some bigger fan leaves off to help out the light and barely brushed my arm against the buds. Wow it was like I jumped around in it, my hair was so sticky, I loved it! This run is a 1000% better grow than last, and my first scrog attempt, I'm digging it 🙂
First 3 pics are the trainwrecks (my luvs)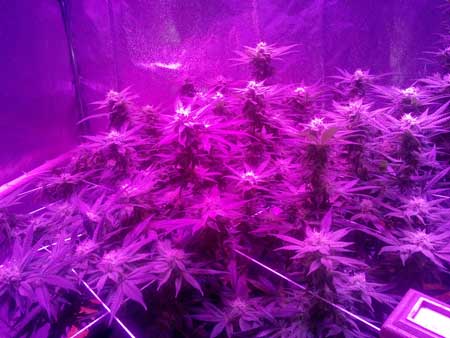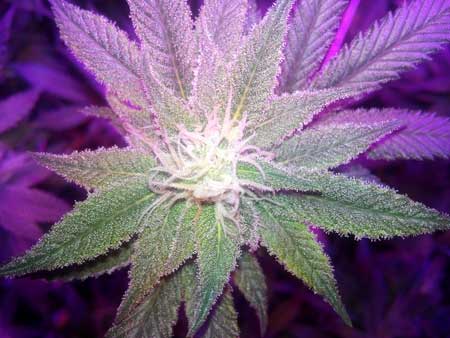 Last 3 pics are the Bubblegum (I like these too but not like I do the train wreck)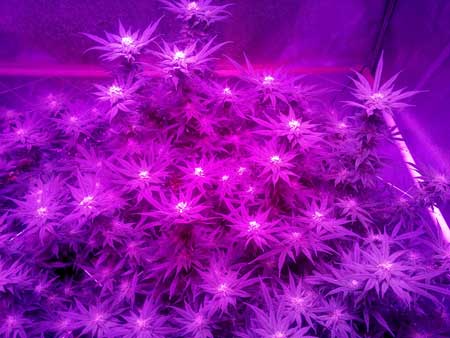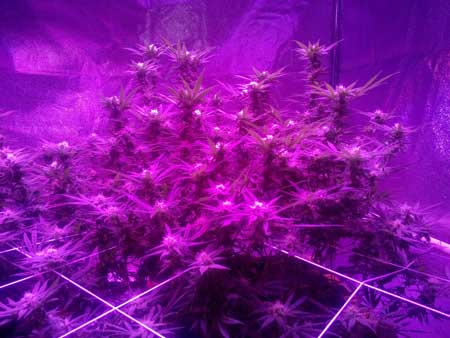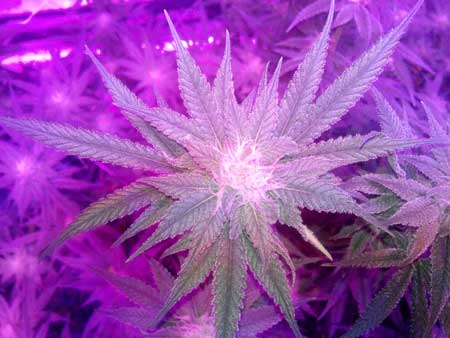 Harvest!
January 19
Finally chopped em down after 12 days of flush, just beauties.
Some of the most trichome-encrusted buds I've ever seen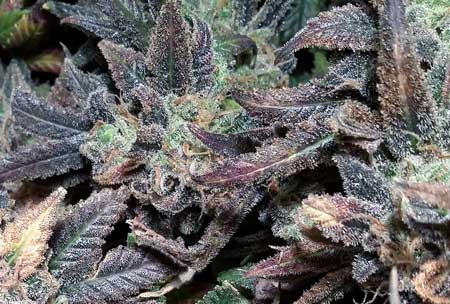 Bubble gum left and Train Wreck right.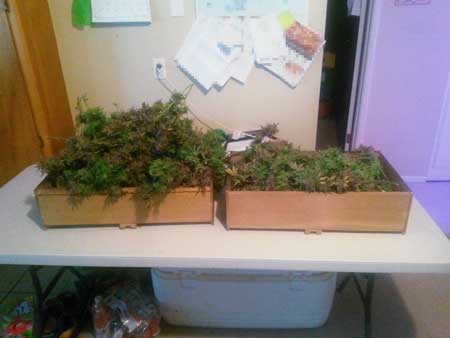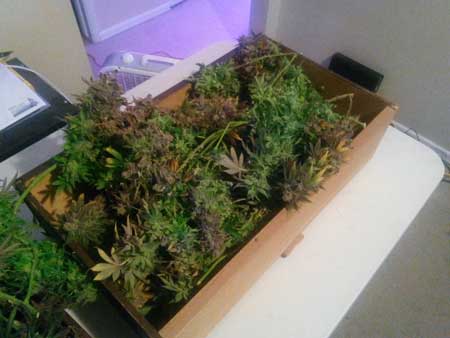 Jarring Up Buds
After drying, it's time to jar them up.
January 25
Bubble Gum – 12.3 oz
318g in jars and roughly 30g in front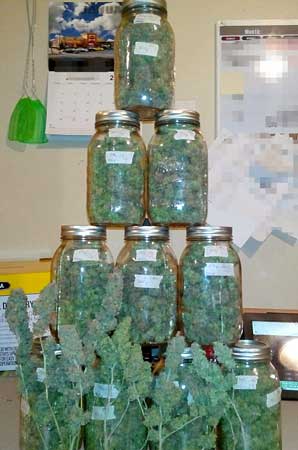 January 26
Train Wreck – 7.8 oz
223g of greatness 🙂
I think this is at least two times better then the Bubble Gum.
This wasn't a high-yielding plant but the quality is awesome. They both smoke good but I think the t.w. won in my book.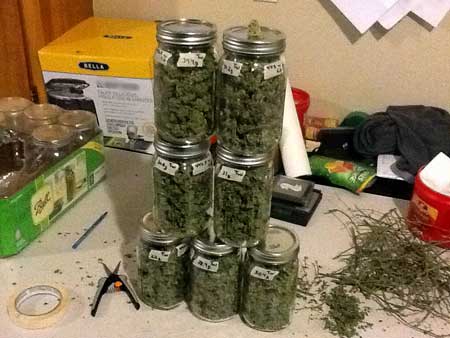 Final Yield – 20.1 oz (1.3 lbs)
Bubble gum – 12.3 oz
Train wreck – 7.8 oz
Total: 20.1 oz (1.3 pounds)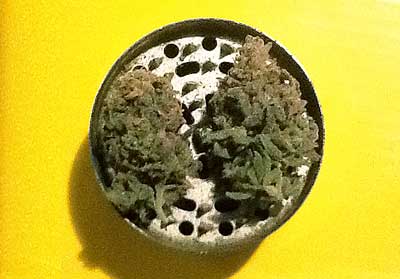 Bubble gum on left and train wreck on right for a nice bubble wreck combo 🙂 so lovely
My thoughts on the LEDs so far:
The Kind K5 XL1000 LED is very nice and slick with a built-in timer and fans. It's not big and bulky and it doesn't put out extreme heat. I feel the penetration is good, they are pricey but honestly you save so much on your power bill it basically pays for itself within the first year!
---
Jump to…
LED Upgrade Guide (which LED should I get?)
Opinion Article: 5 Barriers to Total LED Grow Light Domination
7 Tips to Growing Top-Shelf Buds
How to Remedy 99% of Cannabis Growing Problems
---