At GrowWeedEasy.com, we've released a newsletter every Sunday since April of 2012! Somewhere along the way, we started the tradition of having readers send us pictures of their cannabis plants, buds, and plant oddities.
We choose from those pics and post them in our weekly newsletter as "Trophy Pics of the Week". It's a privilege to be the one to pick out the pictures every week, and it seems like you all like the pictures as well.
Every so often, we get so many fantastic photos that we have to make a newsletter that features just pictures. You're about to get an easy-on-the-eyes look at what our readers have been growing/showing off.
If you want to participate:
First, make sure you're signed up for our free weekly newsletter: GWE's Weekly Newsletter
Next, submit your pics here: Send In Your Trophy Pics
Finally, look for your pictures in the Sunday newsletter and do a dance when you see them. If you don't see them, you can always try again!
Onto the pictures!
(Click any of the pictures below to see a larger version.)
---
Pictures by: "seed grower"
🌳➕💪
---
Pictures by: Kim
---
Pictures by: Michael C.
---
Picture by: Tim
"Let's all try to be as happy as Tim looks." ~Sirius
---
"I love the vivid color in these photos. Fantastic!" ~Sirius
---
Picture by: Doreen
"I love that she's cradling it like a little weed baby. " ~Sirius
---
Picture by: John E.
---
Picture by: Danno
---
Pictures by: Mr. K
---
Picture by: Barnes
---
Picture by: Lumpy
---
Pictures by: Billy2Bowls
"It's a little story of a plant growing up to be huge!" ~Sirius
---
Pictures by: ewrecc420
---
Pictures by: Dave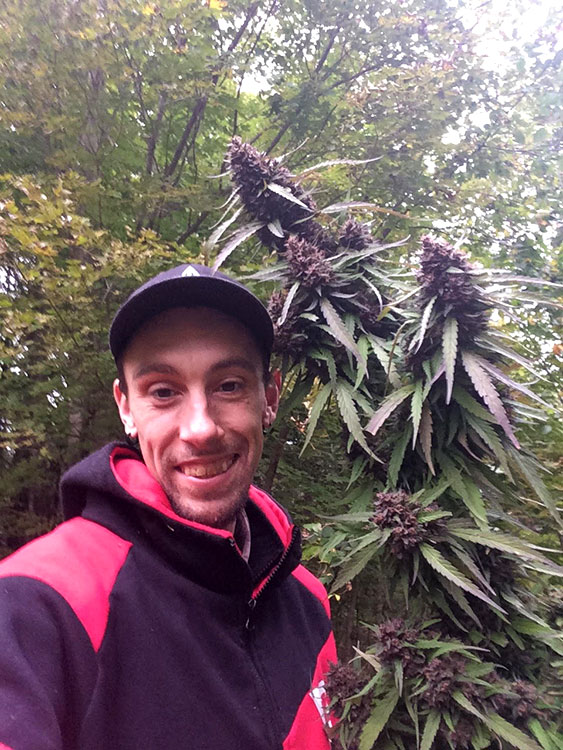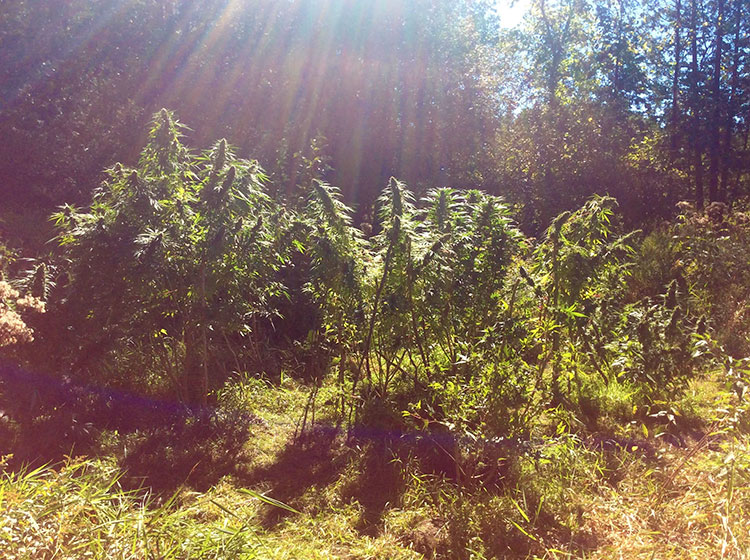 One of Dave's huge plants breaks at the base of the stem…


…and falls over. 😬


Is…is the weed stealing his shoes? What a sad world we live in.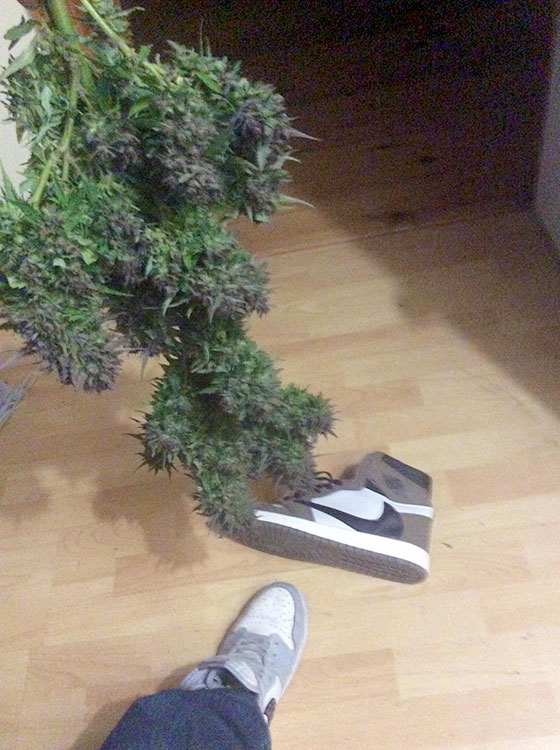 ---
GrowWeedEasy.com has hundreds and hundreds of pages!
Check out some articles you may not have seen…
Submit Your Home-Grown Cannabis Pics! – Want to have your trophy pictures featured in the GrowWeedEasy.com weekly newsletter? Just submit your pics on the page above and check out our newsletter to see if your pictures were chosen.

10 Cannabis Photography Tips & Tricks for Epic Cannabis Pictures

 – If you want to get your trophy pictures posted here (or anywhere else, for that matter), taking a good picture will a lot of the work for you. This page will show you how to make sure that your plant is being shown off in a way that makes you a proud plant parent.

10 Odd Realities (With Pictures) About Growing Cannabis Plants

– Trophy pictures of monstrous plants with gargantuan buds are always a good thing, but you know what's just as good? Photos of cannabis plants doing weird stuff. There's something about oddities that catch our attention and almost forces us to take a long look.

Animals Love Cannabis – If you want your cannabis to look good, make sure to take a good picture. If you want your cannabis to look great, grow your plants well and take good pictures. But if you want your plants to look so good it hurts, make sure there's a cute animal somewhere in the picture. It's almost like cheating!